WINE CELLARS
The wine cellar has its place not only in the area of maturation and storage of wine but also in the world of architecture and design.

At times, underground or semi-underground spaces constructed of stone or clay were used only to store food supplies. Gradually they began to play an important role as wine-makers workshops. Due to its exceptional hydrometric properties, a cellar is an ideal place for storing and maturing wine.

Since the Middle Ages, we have known the famous French wine tastings, or degustations, which are a ceremony for professionals or amateurs. Wine tasting has more grades and sectors, but the one I am writing to you now about is for lovers and amateurs of the oldest drink of mankind. If you want to enjoy a sip of good wine, you need a certain air temperature to keep the drink in your cup at a willing degree. Where else will you do better than where the wine has matured – in a wine cellar? The predecessor of wine shops and wineries – here the wine cellar takes on another role, instead of tasting or degustation, and thus becomes a full-fledged creation of architecture and design.

A functional and comfortable furnished wine bar, wine cellar or restaurant, to attract the attention and admiration of the customer, requires its specifics, which include utility and decorative accessories and furniture with themes adapted to the environment.

Forged furniture, wrought-iron lamps, and accessories for wine taverns, wine shops, restaurants, mountain or rural hotels, from the Blacksmith Art Studio UKOVMI, clearly have these qualities. A luxury hand-forged chandelier – a ladder in the form of a grape-vine, a hanging lamp – a wheel with bunches of grapes, a side lamp – a grape leaf or a wine rack can create a magical atmosphere in the vintners' world.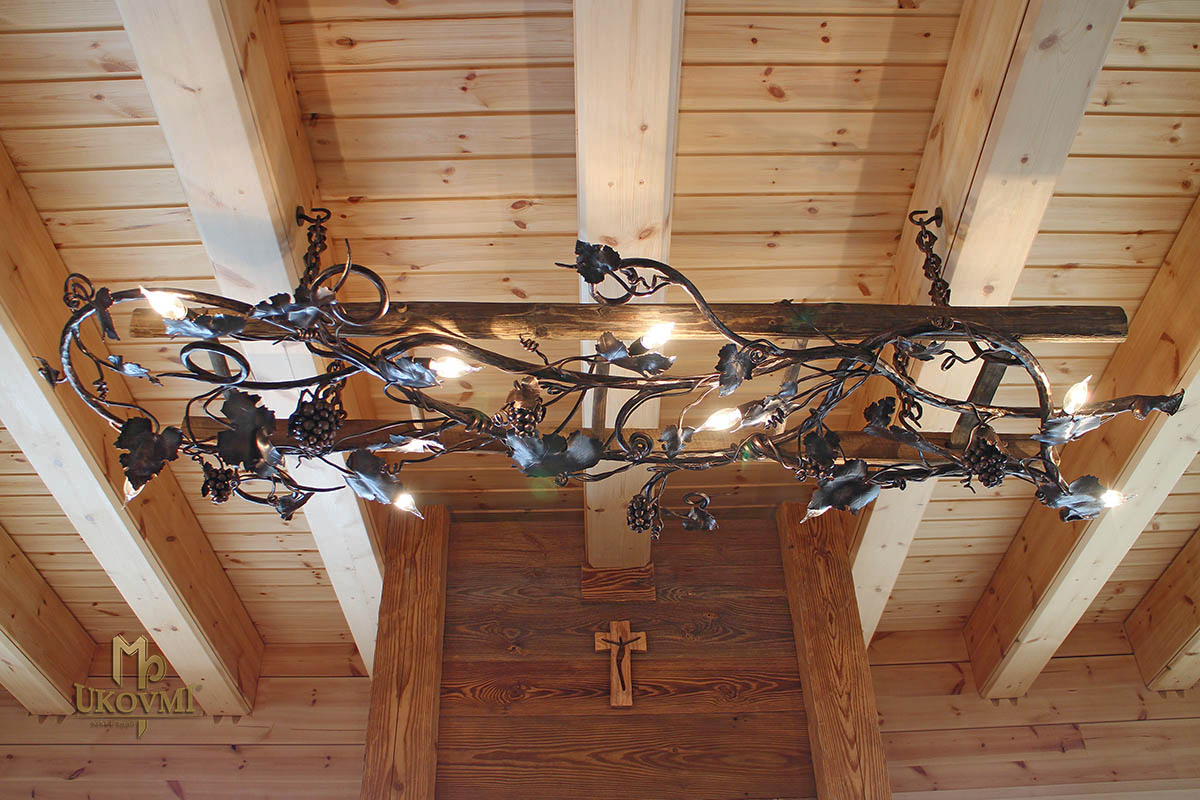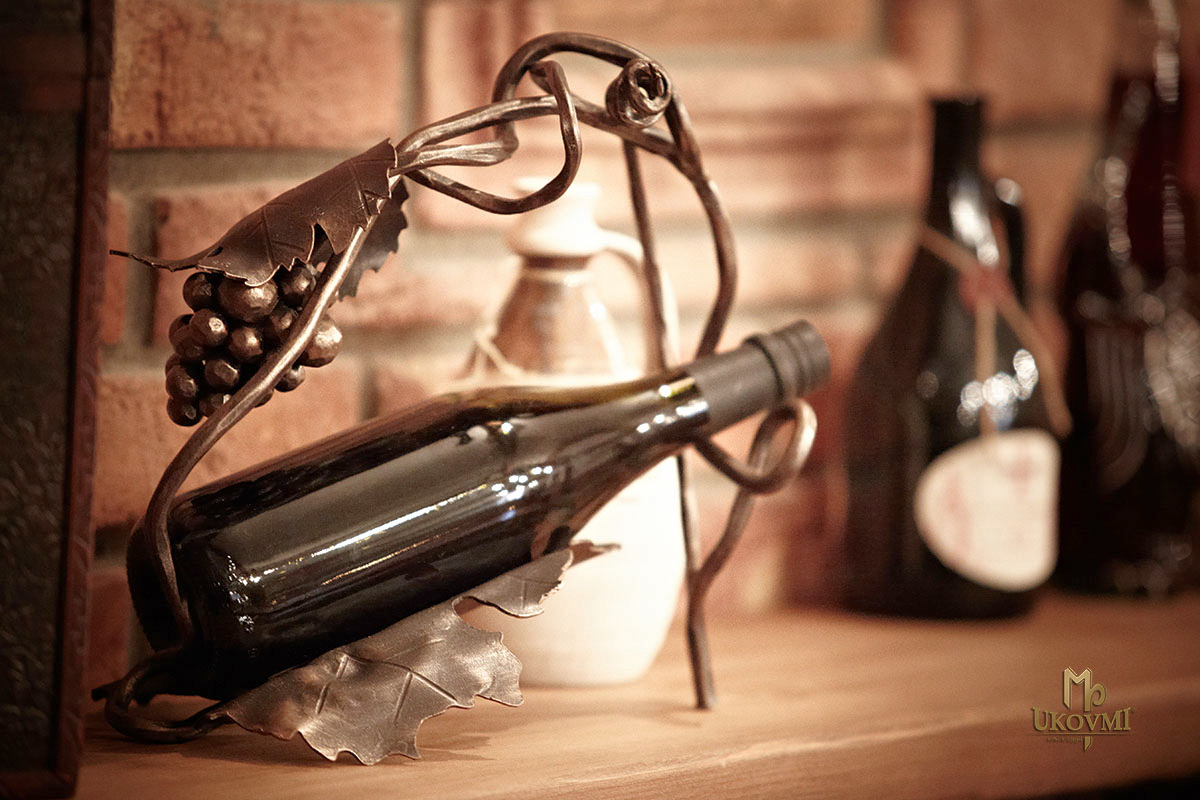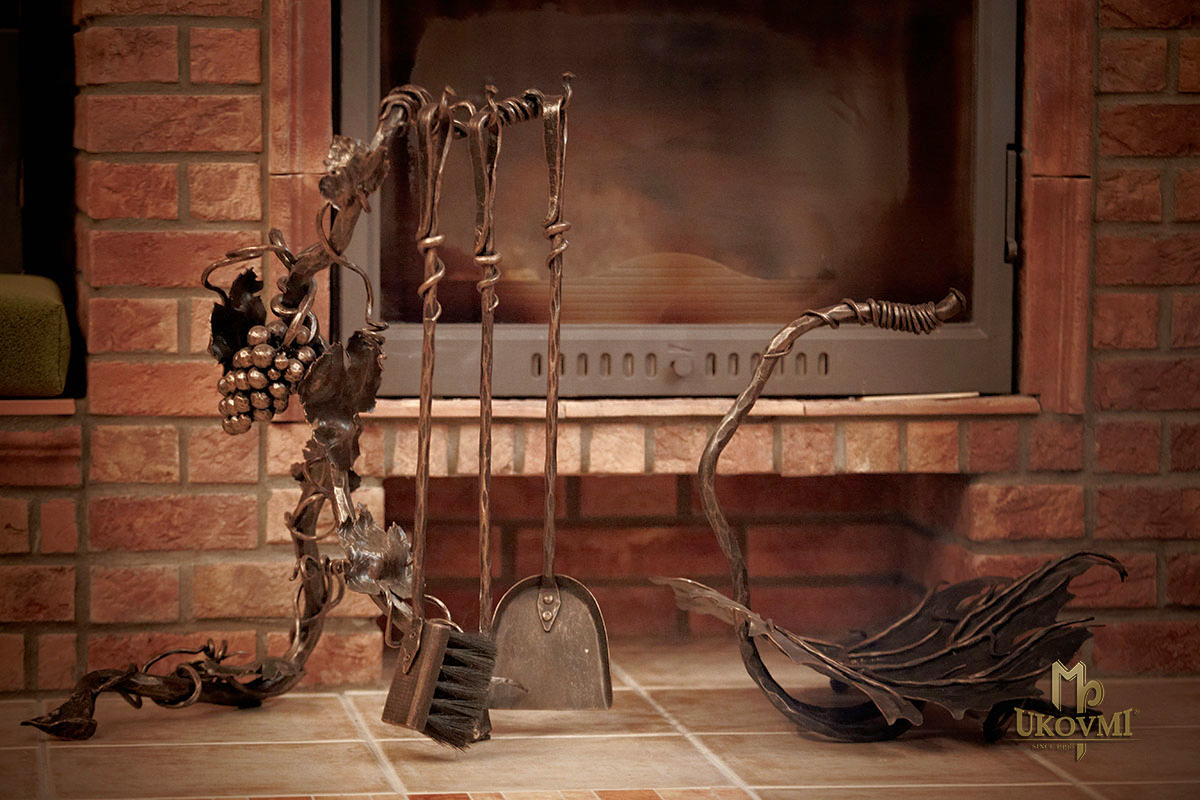 Looking at the entrance to the area where forged doors or forged grilles will whisper what is behind them.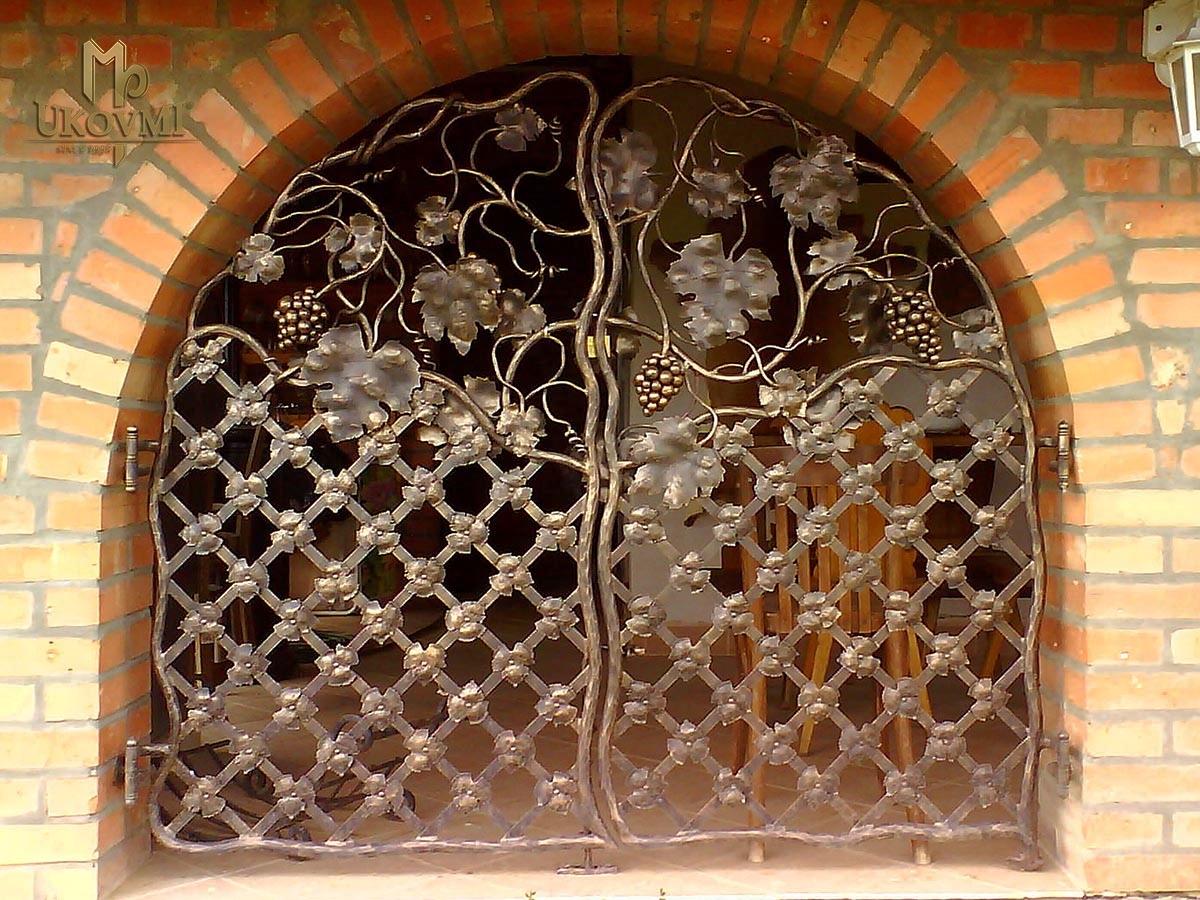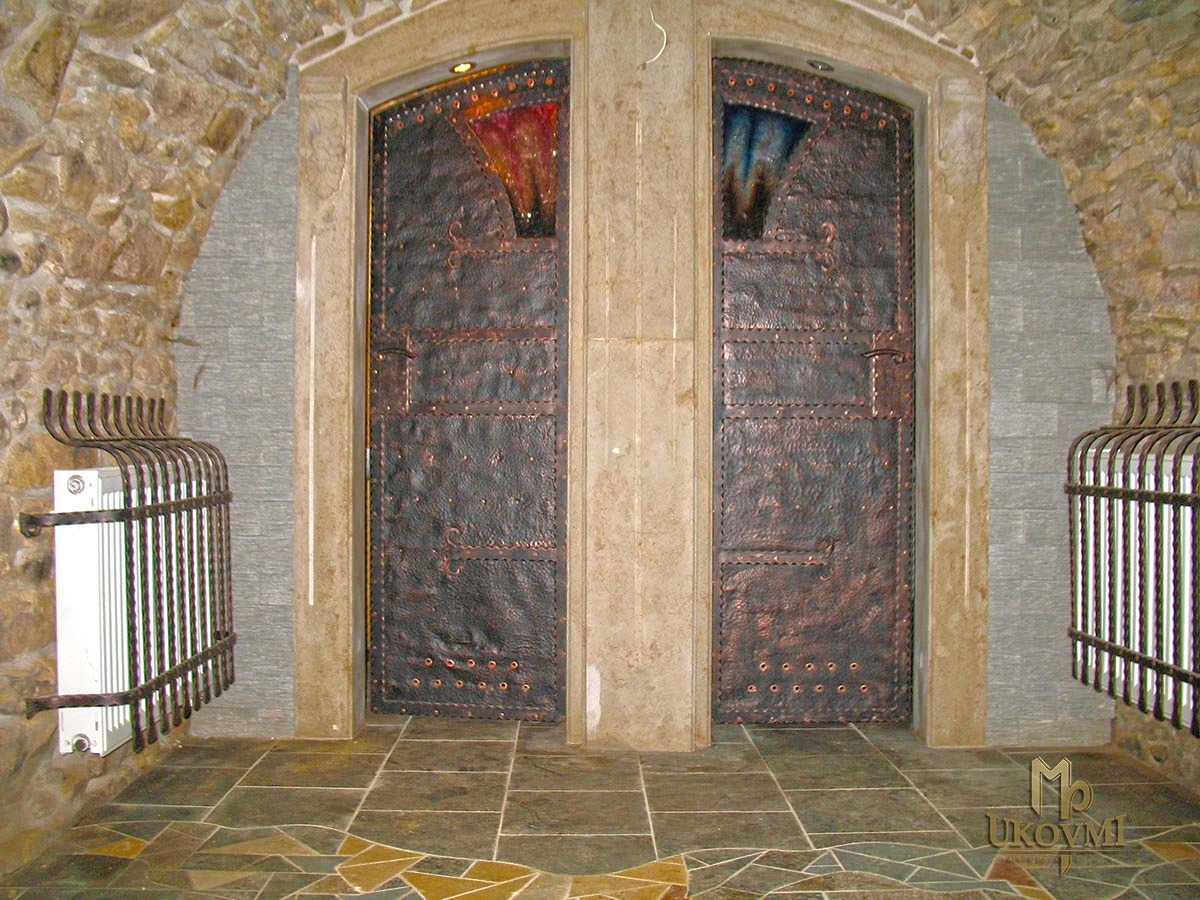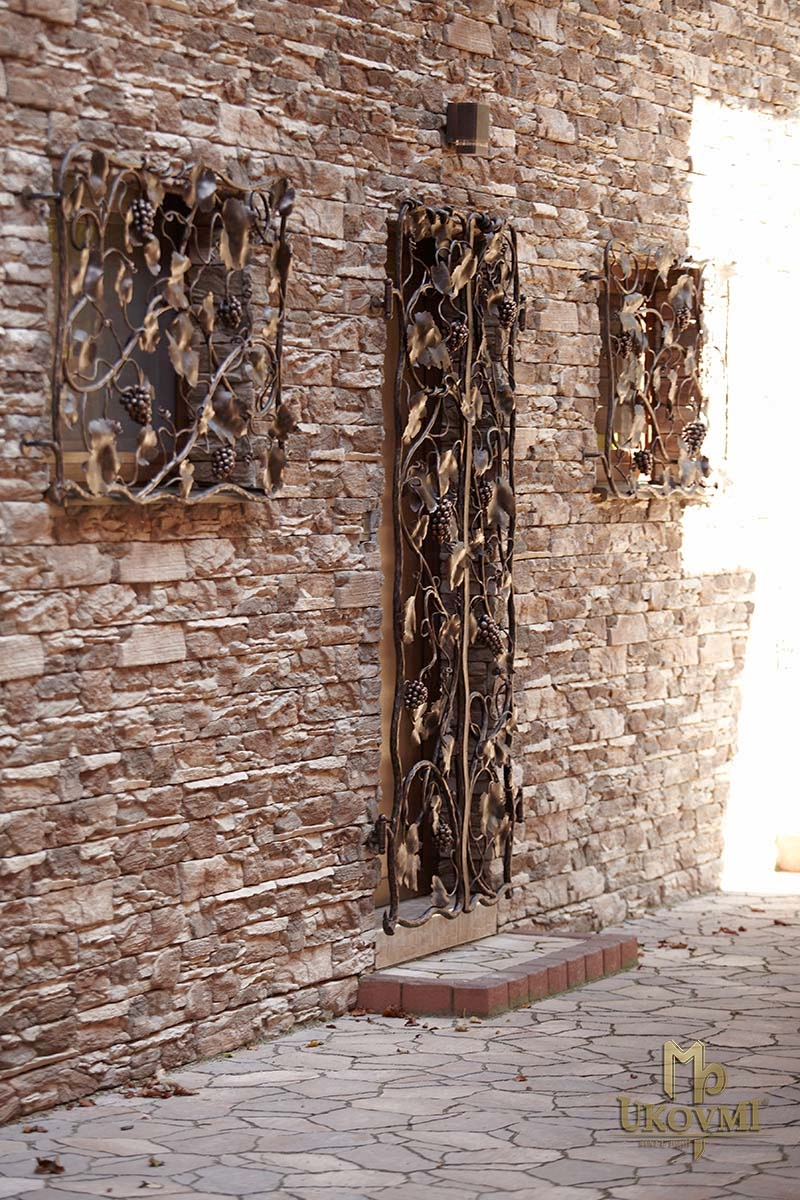 Whether it is a smaller forged accessory – candleholder, bottle rack, fireplace tools or a larger product – forged railings, forged grilles, furniture or lighting fixtures..., the UKOVMI studio offers you comprehensive facilities of wine shops and wine bars, restaurants, recreational facilities but also private wine cellars, gazebos, and gardens.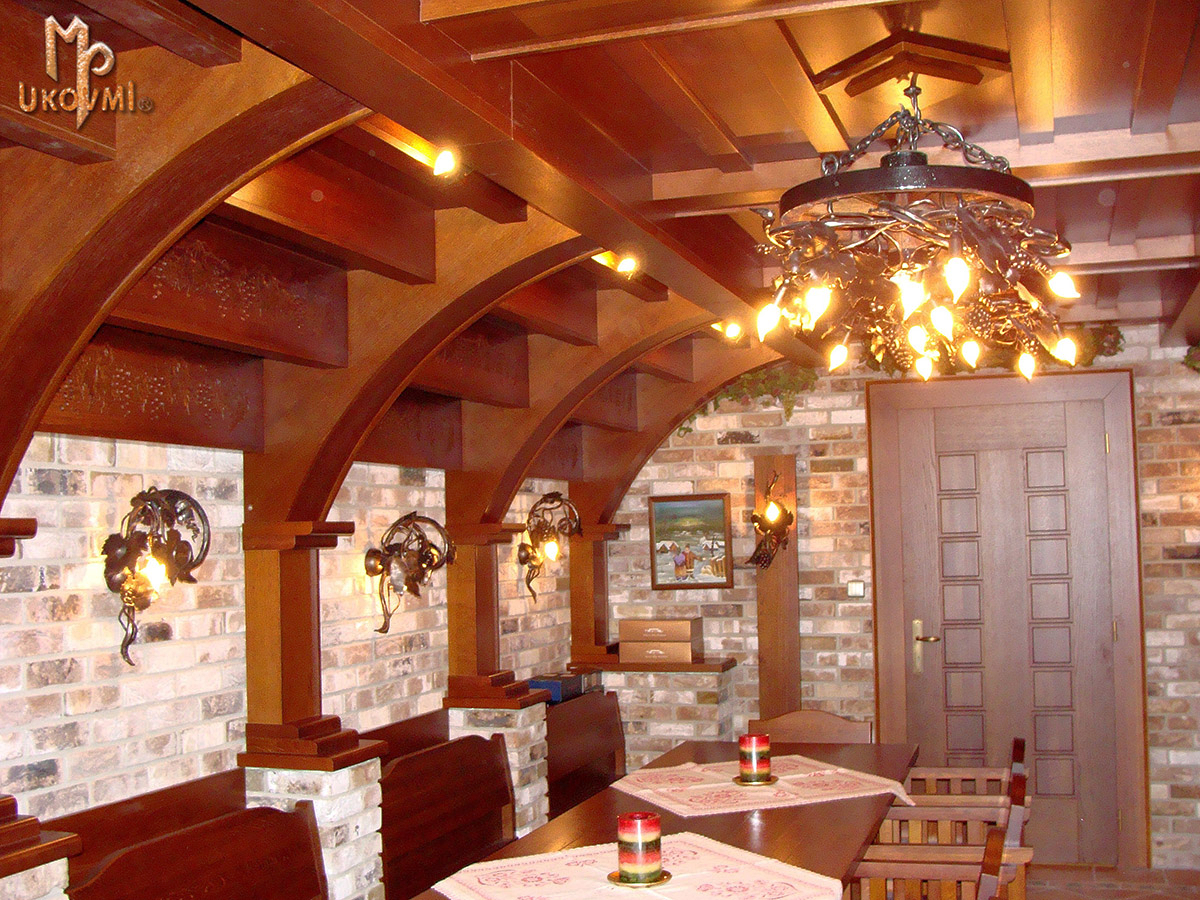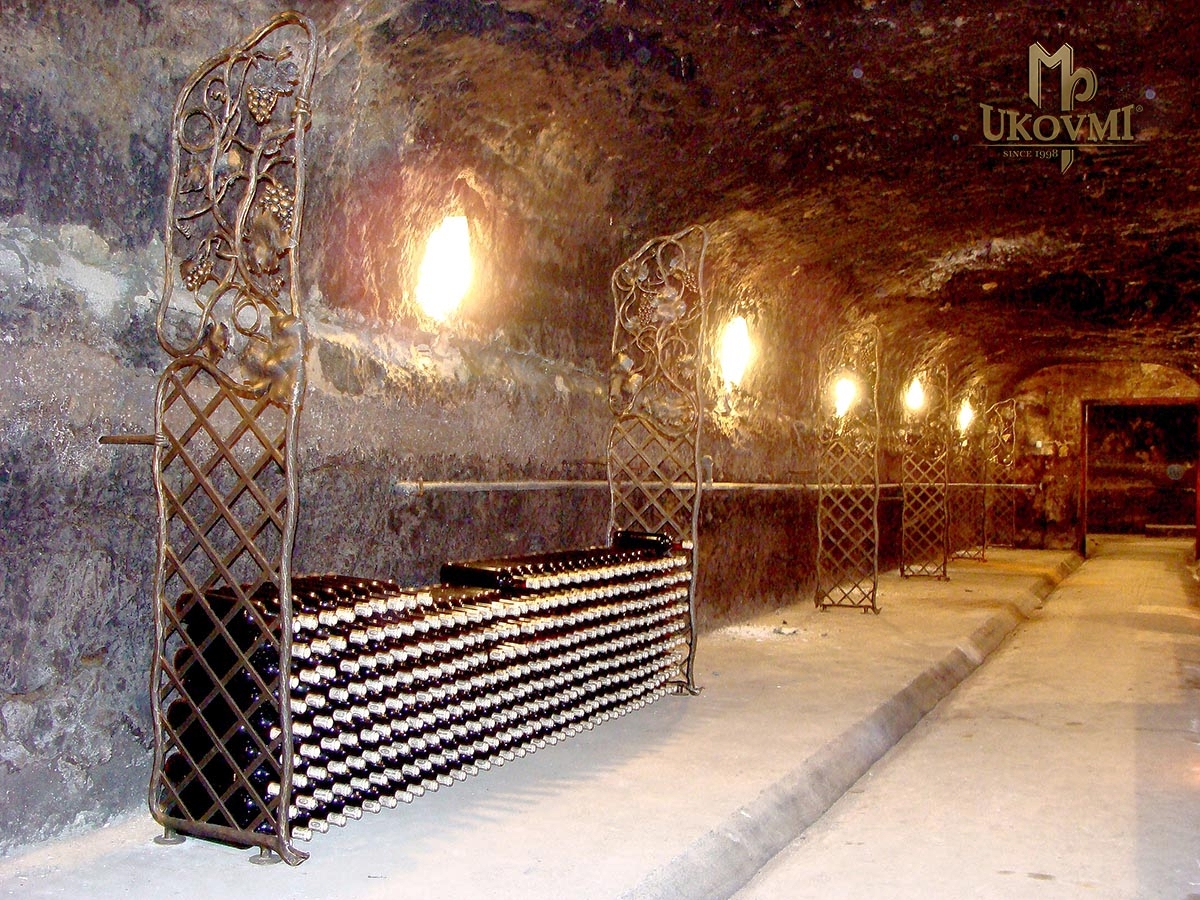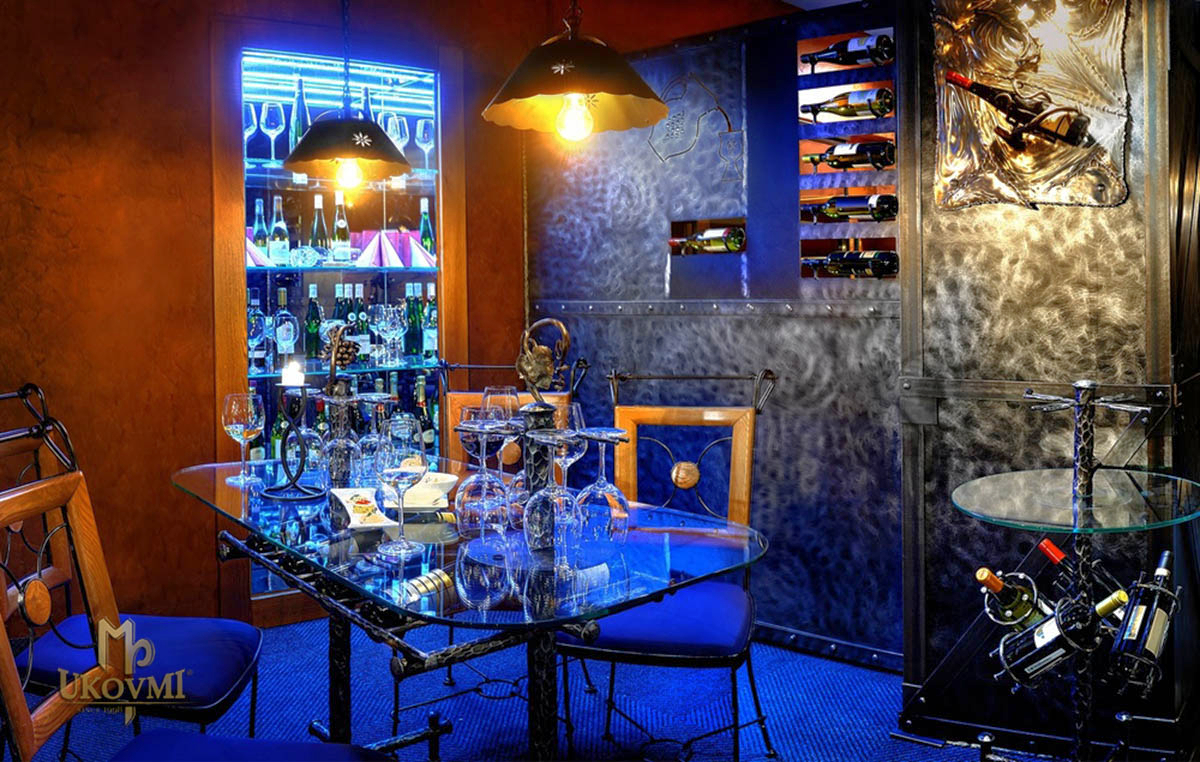 Wine cellars and wine shops in a traditional country style or modern design facilities of restaurant spaces is a branch in which the UKOVMI studio is home.

See for yourself at www.ukovmi.com or at the studio e-shop www.ukovmi.eu where you can buy or order these products directly. We will be happy to welcome you personally in the shop in eastern Slovakia – the right place where your project can be realized.