REST AND RELAX IN THE GARDEN
REST AND RELAX IN THE GARDEN
The first sunny days are in front of the door and we are starting to look forward to planning a summer season, which inseparably includes a garden party, the smell of a barbecue, evenings with friends on the terrace or even the rainy weather spent with loved ones in the garden gazebo. We are already looking forward to weekends and moments of rest spent in the exterior of our housing or a country cottage.

A pleasantly arranged terrace, garden or gazebo create an outdoor space but should be aesthetical and design continuation of the interior, so they get nowadays more and more attention. It can be said that terrace furniture is a fully-fledged part of the house's home furnishings, and if summer is successful, the table and chairs on the terrace will serve more than dining room furniture in the interior. In the summer, a garden bench, a sofa in the gazebo or a terrace chair become our companion for a few weeks and contribute to our comfort and the opportunity to enjoy the summer season. And what do you think about the idea of a hand-forged swing ready for you to relax after work or a warm evening under the stars in the garden?

We invite you to see forged garden furniture, which includes garden swings in romantic or modern style in the UKOVMI gallery or directly in our shop in eastern Slovakia. You can also order or purchase it in the e-shop.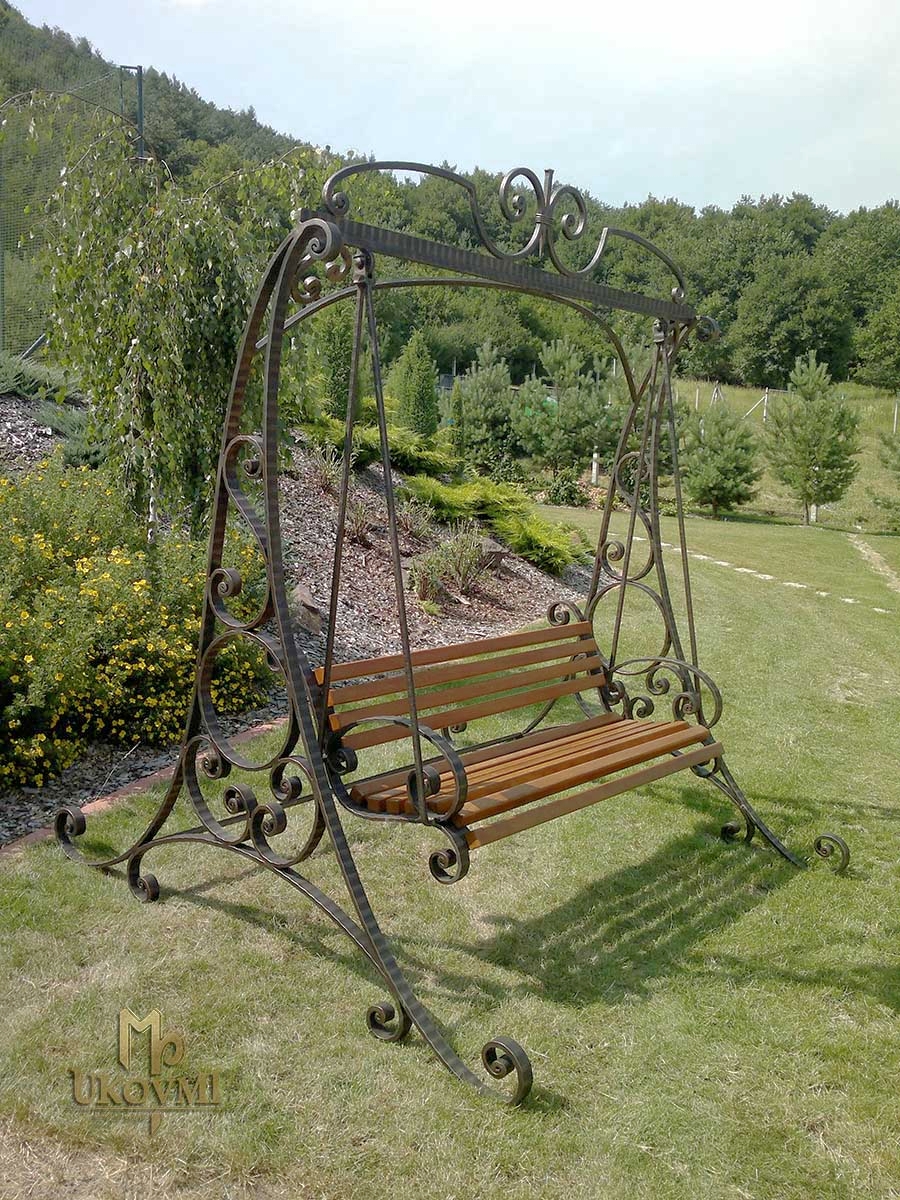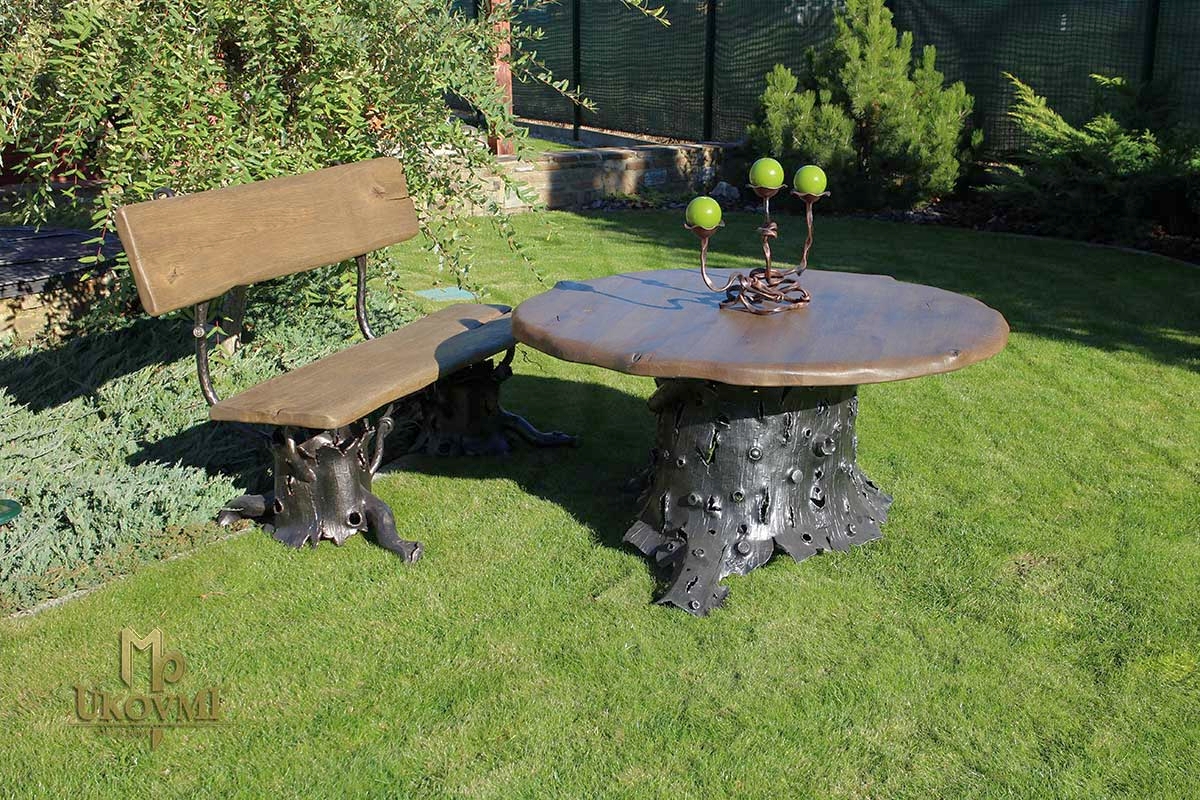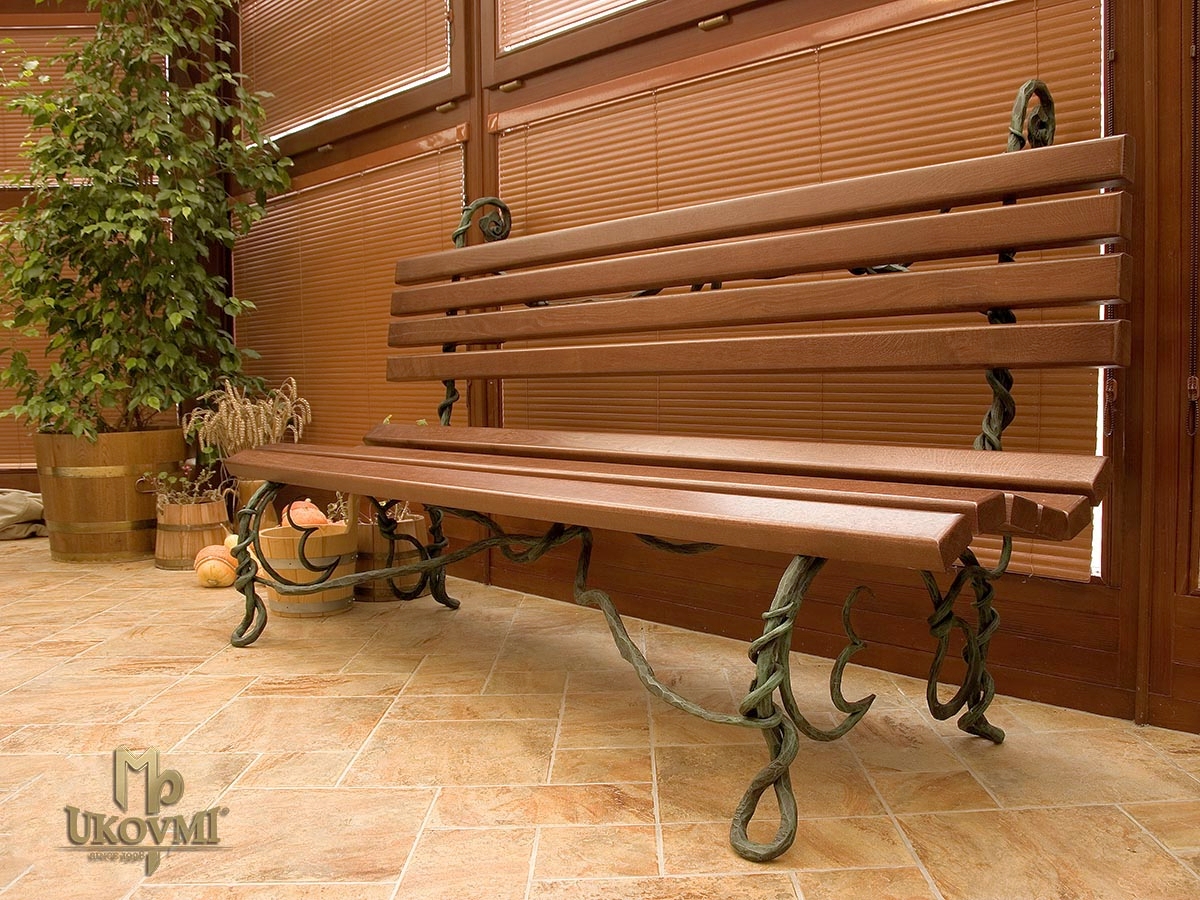 The Blacksmith Art Studio UKOVMI produces designer exterior furniture of iron and stainless steel of superior quality not only for houses and cottages but also forms complex facilities for the terraces of restaurants, hotels, garden parks, and other public areas. Each piece of outdoor furniture; such as a forged bench, table, sofa, garden swing, shelves, chest of drawers or other forged and stainless steel gazebo furniture are handmade and can be custom made to suit the customer's needs. UKOVMI also uses other natural materials, such as wood, stone or leather, to create furniture, giving them a specific glamor of nature. The high-quality anticorrosive treatment provides them with virtually unlimited lifetime, which is a rarity in today's consumer society and that is why this brand carries its reputation for luxury production by right.

Exterior furniture from the UKOVMI company can influence the overall architecture of the garden or terrace and convince you that a forged garden swing, bench or dining set is a unique investment in the comfort and convenience of you and your guests.