MASTER BLACKSMITH FORMERLY AND TODAY (Summer 2019)
HE GIVES A TENDERNESS AND SENSIBILITY TO NORMAL RAW IRON – MASTER BLACKSMITH FORMERLY AND TODAY
Blacksmithing has always been a rare craft and blacksmith masters highly valued. After all, most can be seen in history, it nicely shows how important this craft was. Without a blacksmith's forge, former normal life and development could not have existed at all. Blacksmiths produced machines for soil cultivation, later they repaired them, as well as tools for livestock breeding or harvesting. Blacksmiths also produced tools for other crafts, such as winemakers, cabinetmakers, or flax craft. A blacksmith was an invaluable helper for wagon freighters. Without any iron-bound wheels, none of them would have gone far with their wagon. Blacksmith's forge was therefore often in the village, and the city, one of the important centers of life, where many people met. The importance of the smith's character is evidenced by the fact that the smith is a mysterious being of many fairy tales.
This recently almost defunct craft is once again coming to the forefront. There is a growing interest in various forged decorations and functional elements in the household and handwork is becoming very much appreciated. Blacksmithing thus becomes exceedingly an artistic craft. Pleasant with useful combine in artistic blacksmithing UKOVMI, founded by brothers Miroslav and Martin Poloha in eastern Slovakia.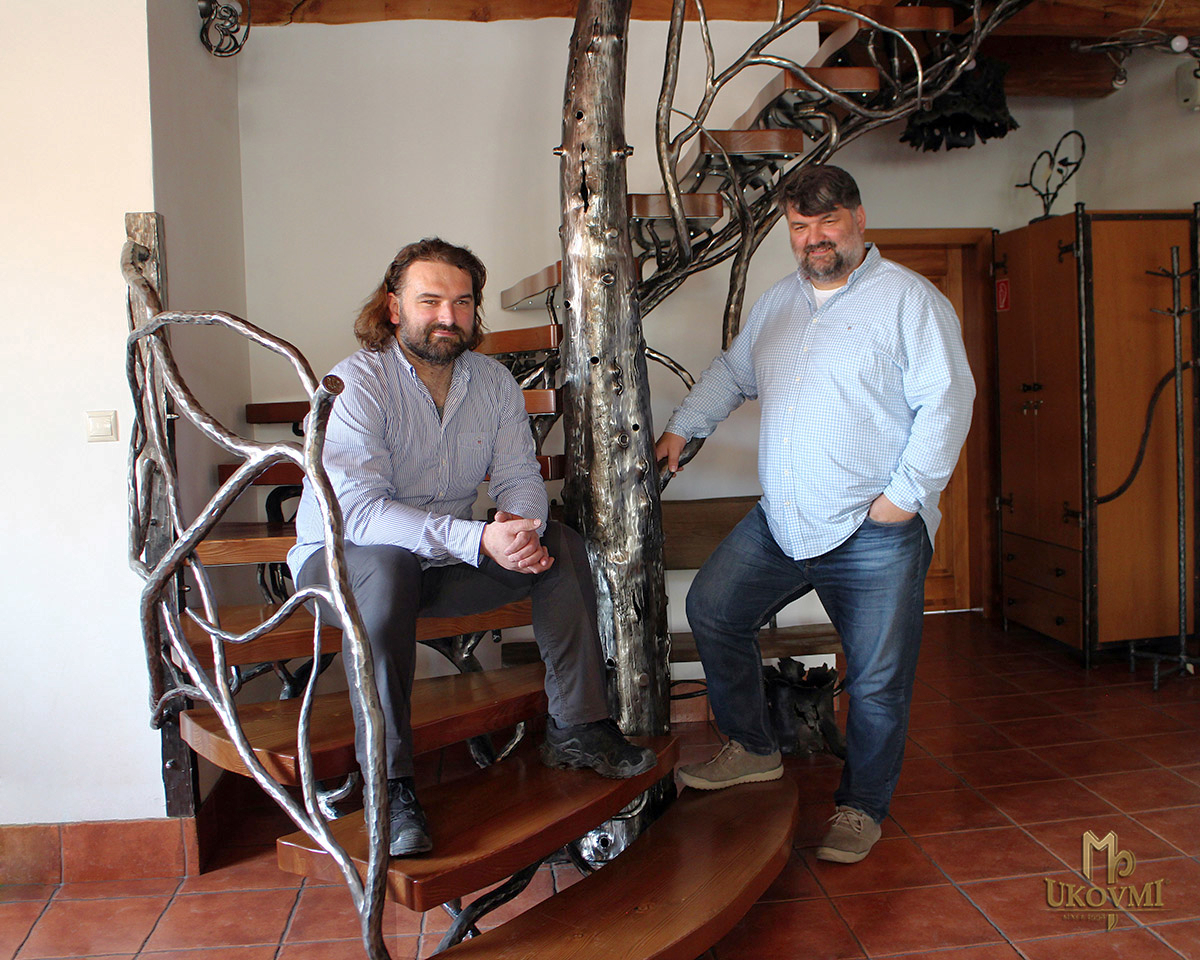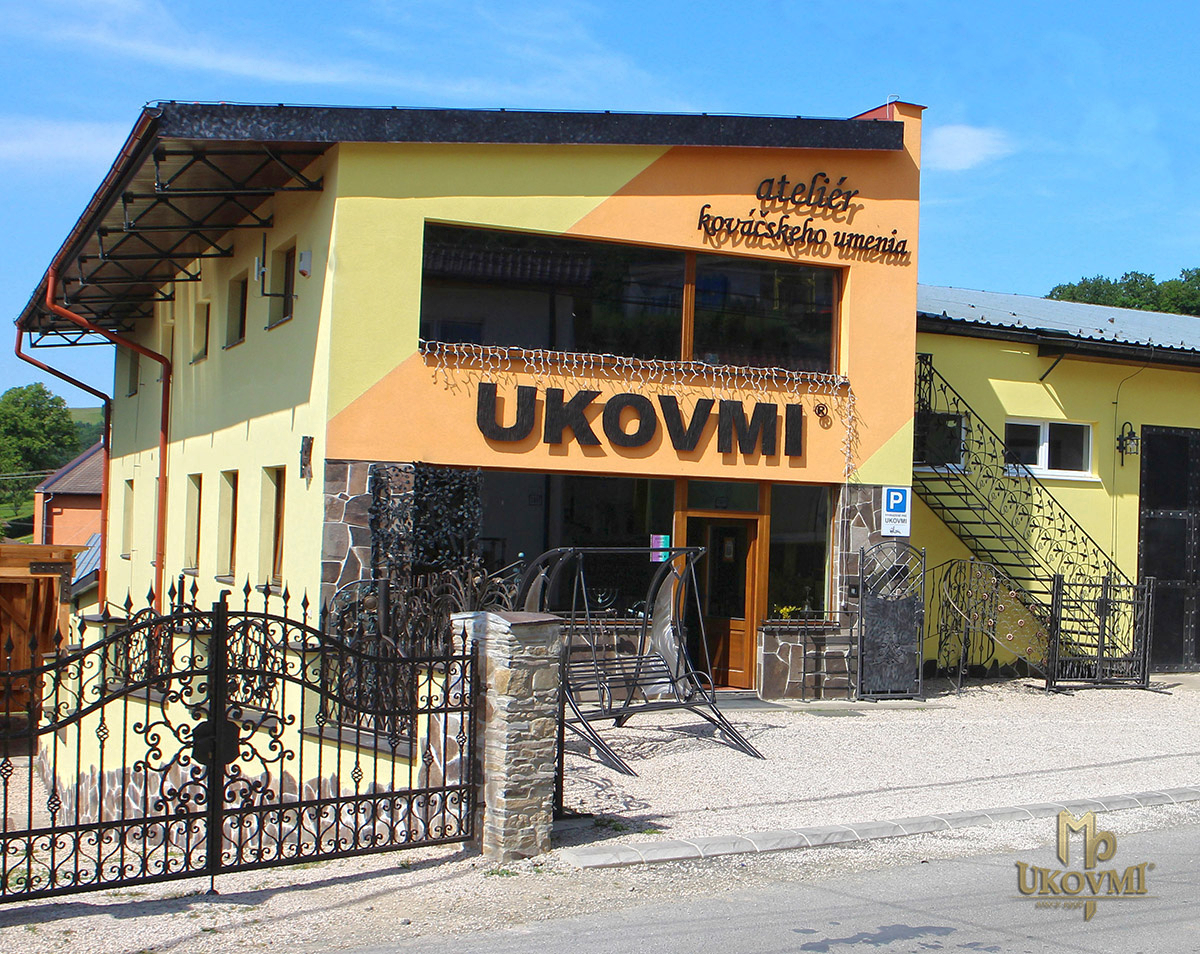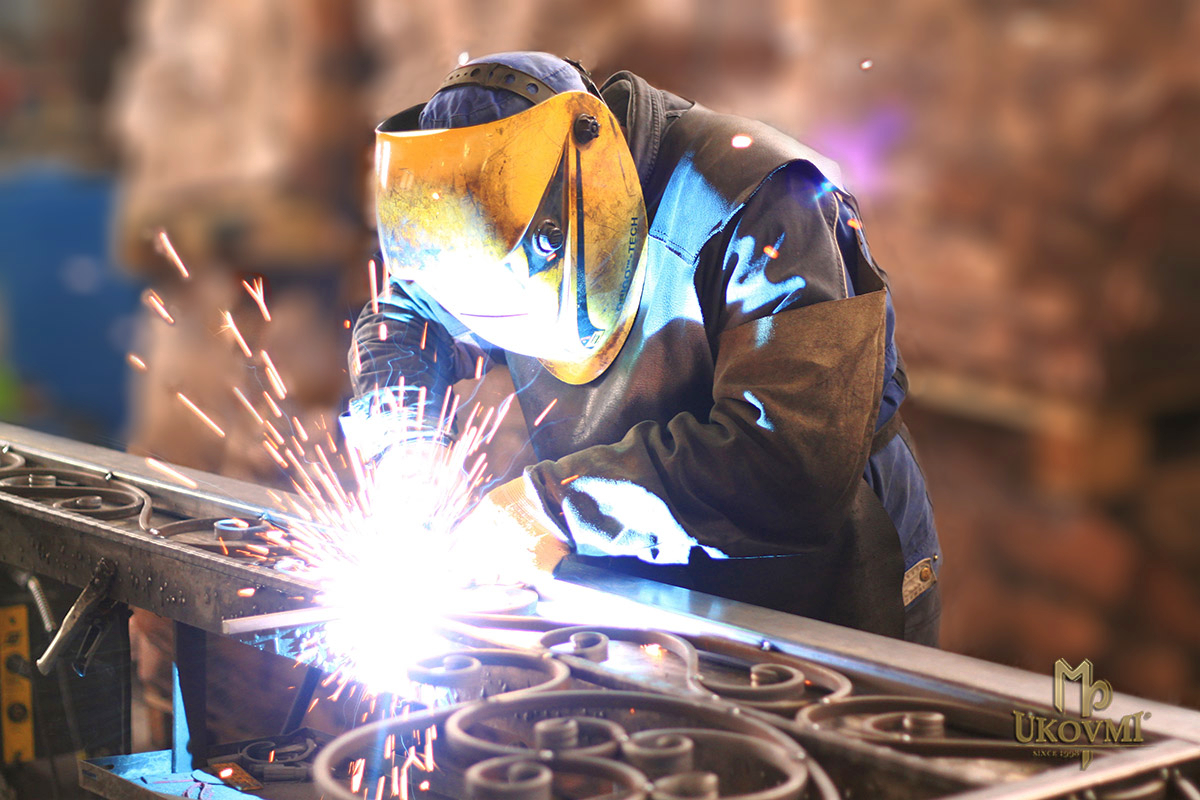 UKOVMI - QUALITY AND FAIR WORK
The artistic blacksmith UKOVMI produces forged gates, fences, grilles, forged furniture and decorations of various characters. Inseparable parts are forged lamps and forged furniture. Artistic blacksmith UKOVMI creates and produces forged exterior as well as interior lights of various types, models and sizes. They are designed and created in collaboration with designers and craftsmen, either tailor-made, custom-made, or simply lights offered by the studio in mini series, each of them is handmade and EU certified. Modern sophisticated finish ensures perfect weather protection for every exterior lighting. Thus, UKOVMI can boast not only with above-standard quality, but also with the uniqueness of the design of modern, classic, thematic, rustic or historic lights.

The lighting is currently an essential addition to housing and its choice plays an important role in furnishing interior and exterior spaces not only as a utility but also as a decoration. Lighting is to be thought out because light and design will be a daily part of our lives. One can perform better and enjoys to return to a pleasant, cozy environment. Company UKOVMI focuses mainly on the production of hand-forged lightings and modern, even timeless stainless steel lightings that have no competition in their design. Another advantage of the company is its high-quality products. Their offer is wide, whether it be ceiling lights, wall lights, stand lamps or shades. At the same time, they are constantly engaged in the design and creation of new models, they are also able to adapt to the customer and help him/her to create interior lighting according to his/her design, which is worthwhile especially in the production of larger amounts of lightings, for example, hotel rooms.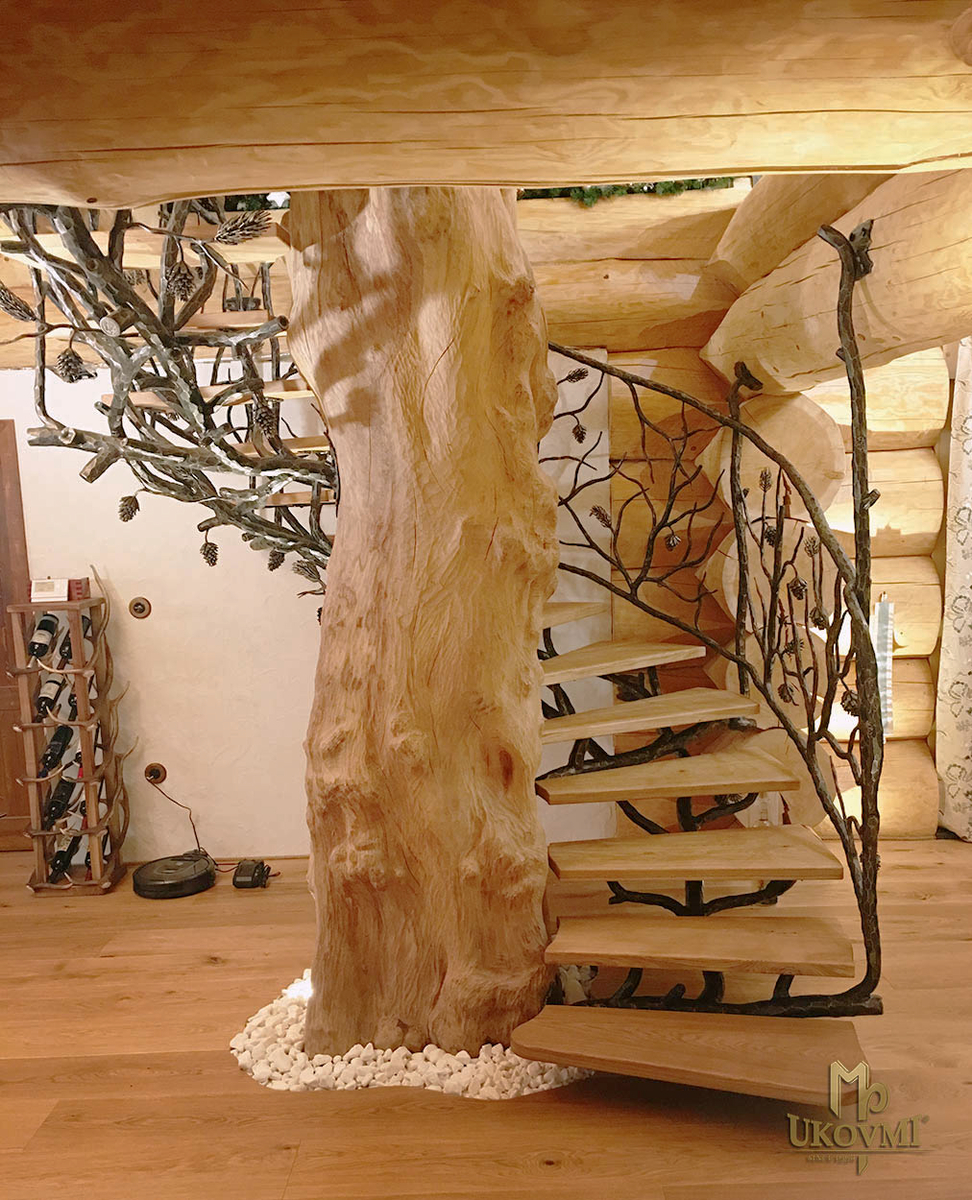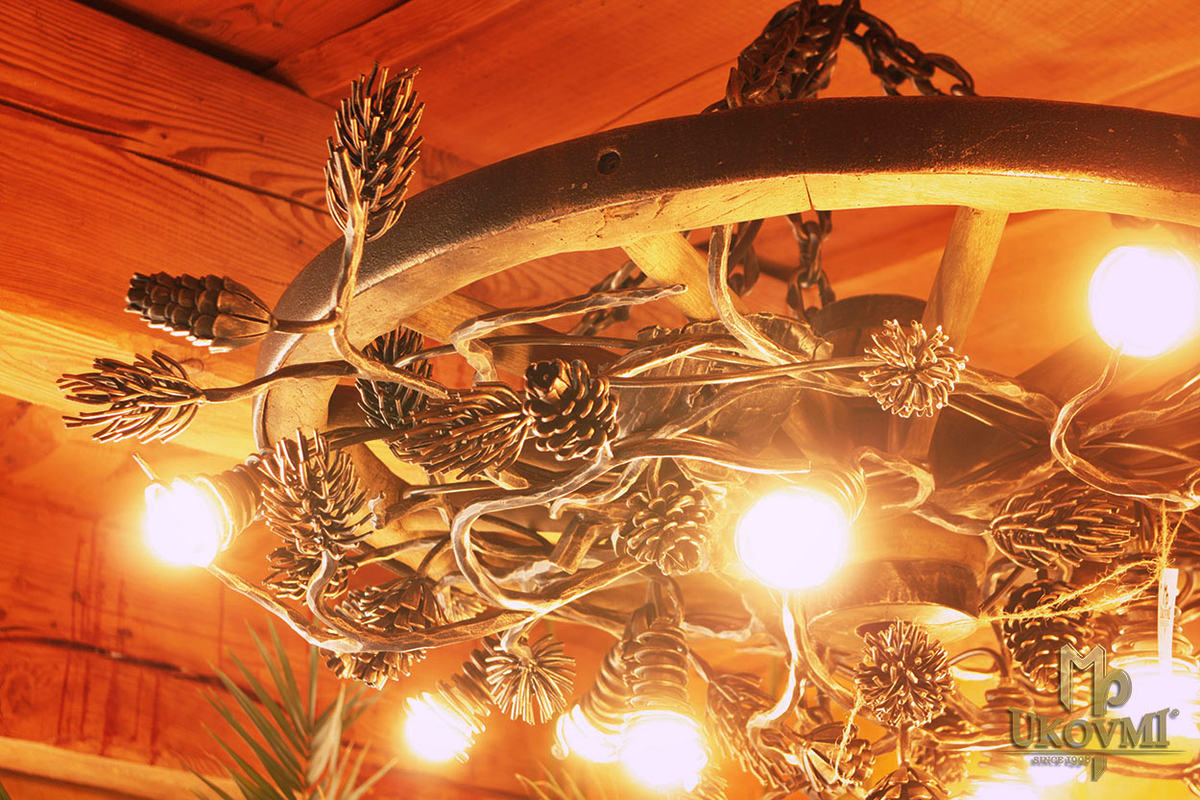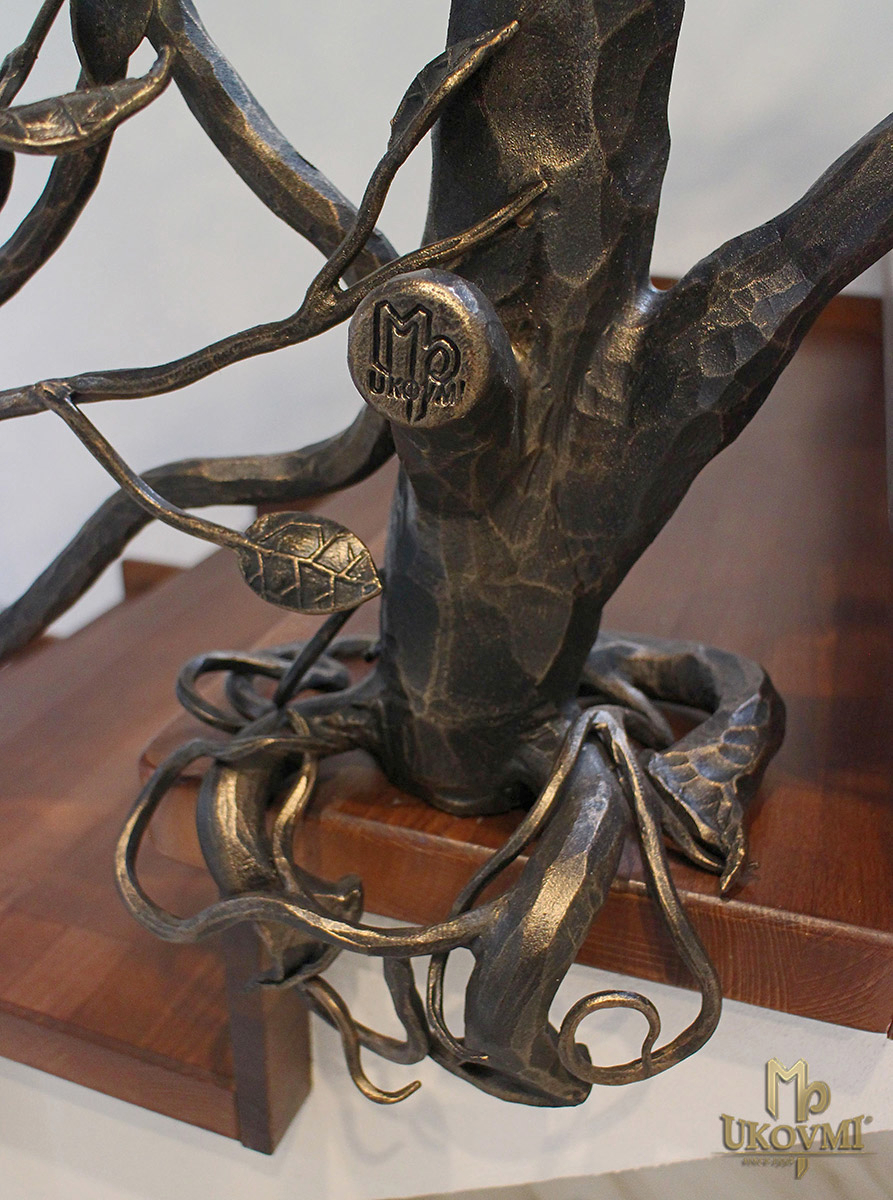 FORGED WORKS OF ART
Forged elements can be the dominant or complex solution of your interior or exterior. The sound of the anvil has been spread through the forge since 1998, showing that time and gained experiences guarantee the quality of these artistic craft masters. In the UKOVMI company, they can make beautiful things with their hands and with the help of fire, which is a fascinating and integral part of this craft. It is not for nothing that a blacksmith is the greatest of artists because he can give pig iron the most beautiful shapes. This is also evidenced by the text, which is an inspiration in the smithery of the Poloha brothers: ... when the iron is a passion ... Passion is a long-term feeling that significantly affects man, his thinking and activity. We received it as a gift from God and it is the driving force behind the creation of outstanding works of art in our blacksmith art studio. In addition to the production of metal parts and products, artistic blacksmithing UKOVMI also offers comprehensive interior and exterior services. Their part is design, projection, realization or service. In the field of blacksmithing art, the UKOVMI company will produce luxurious utility and decorative works of art. All exclusive products and exceptional realizations can be seen on the Internet, or you can visit STUDIO OF BLACKSMITHING ART in eastern Slovakia. Sunny days await us, spring is inexorably approaching, many of us have in mind a barbecue, work or fun in the garden, long summer days and evenings spent outdoors, in the gazebo for coffee, or sitting with friends, and for those of us from cities, time spent in a country cottage. And maybe at this very moment, you were wondering how to revitalize or make cozy the space you have just in front of your eyes. Let the products and works of artistic blacksmithing UKOVMI be the inspiration for you. Try to stop at a blacksmith's studio, perhaps this visit will give you an idea of what you need from iron.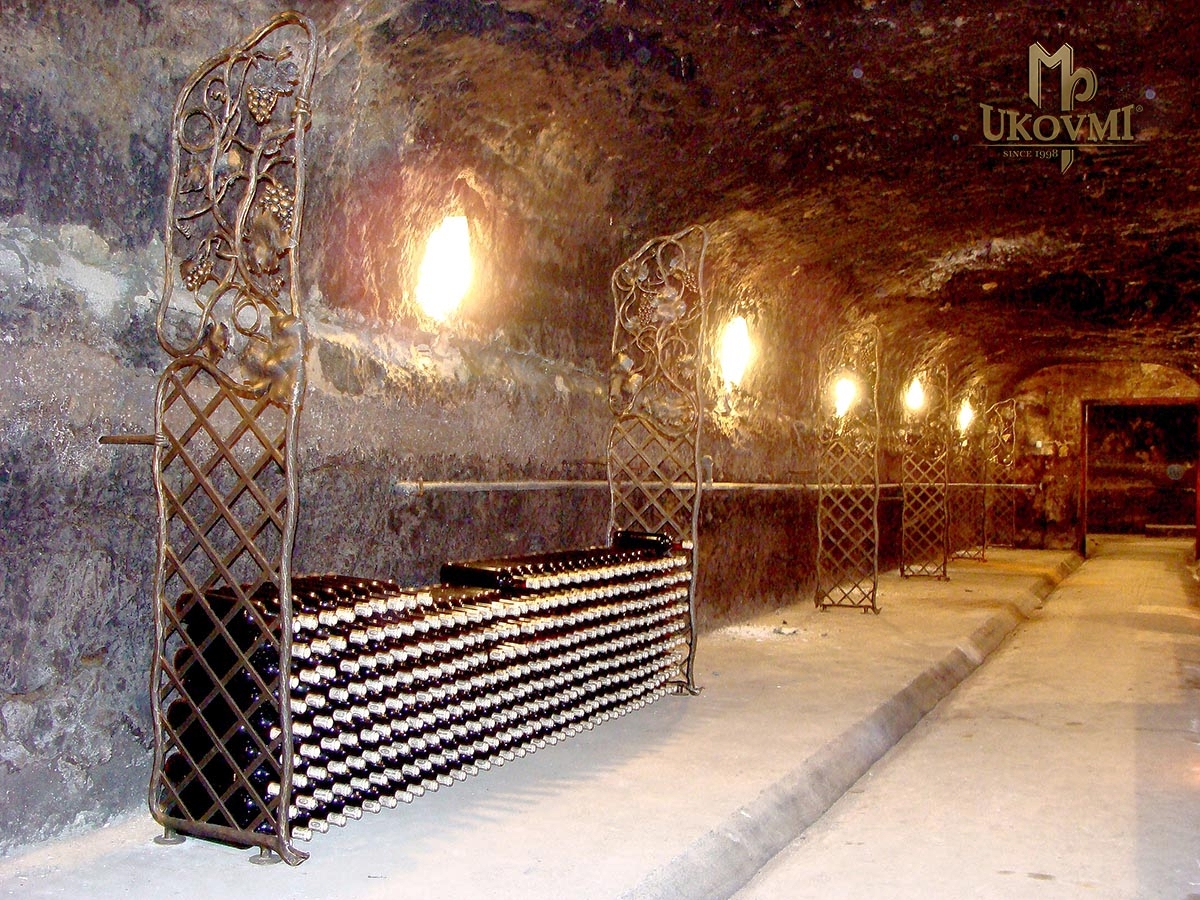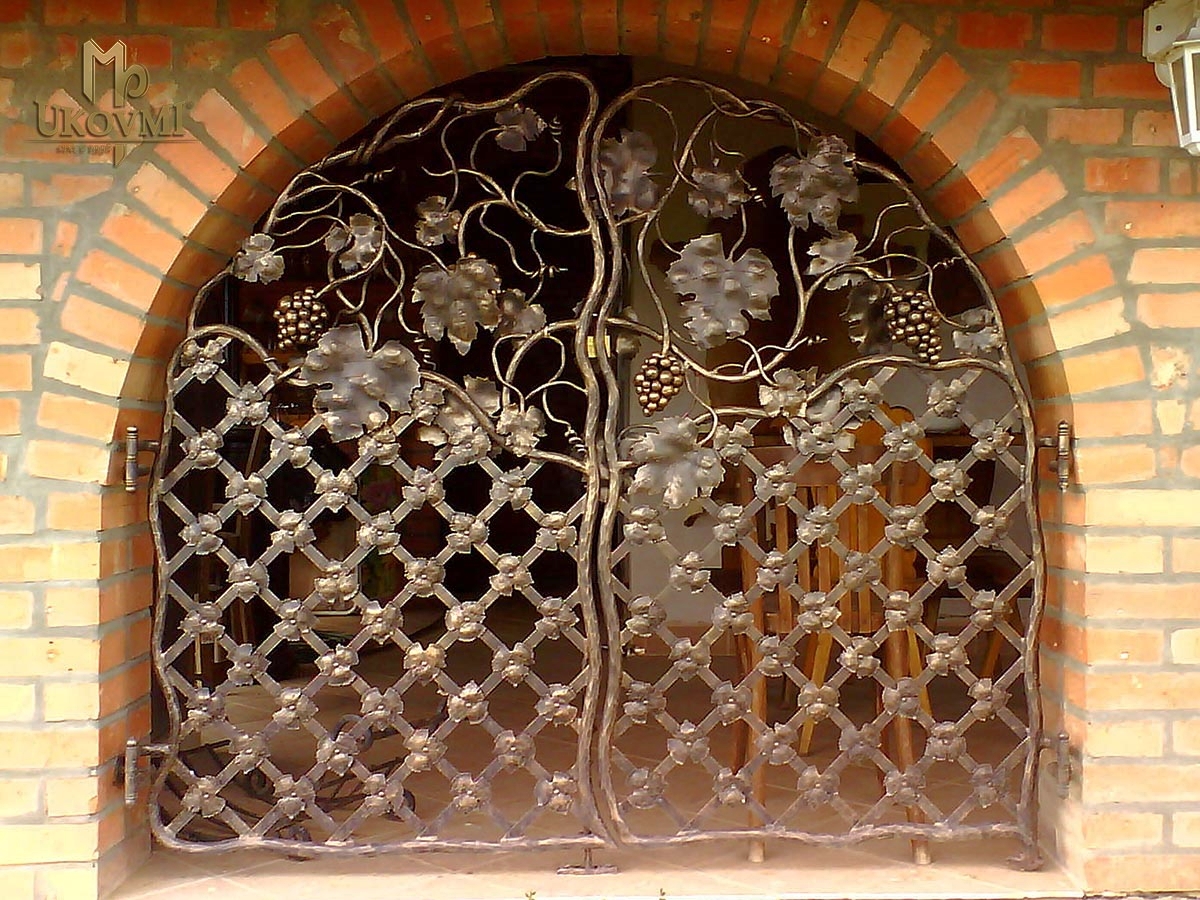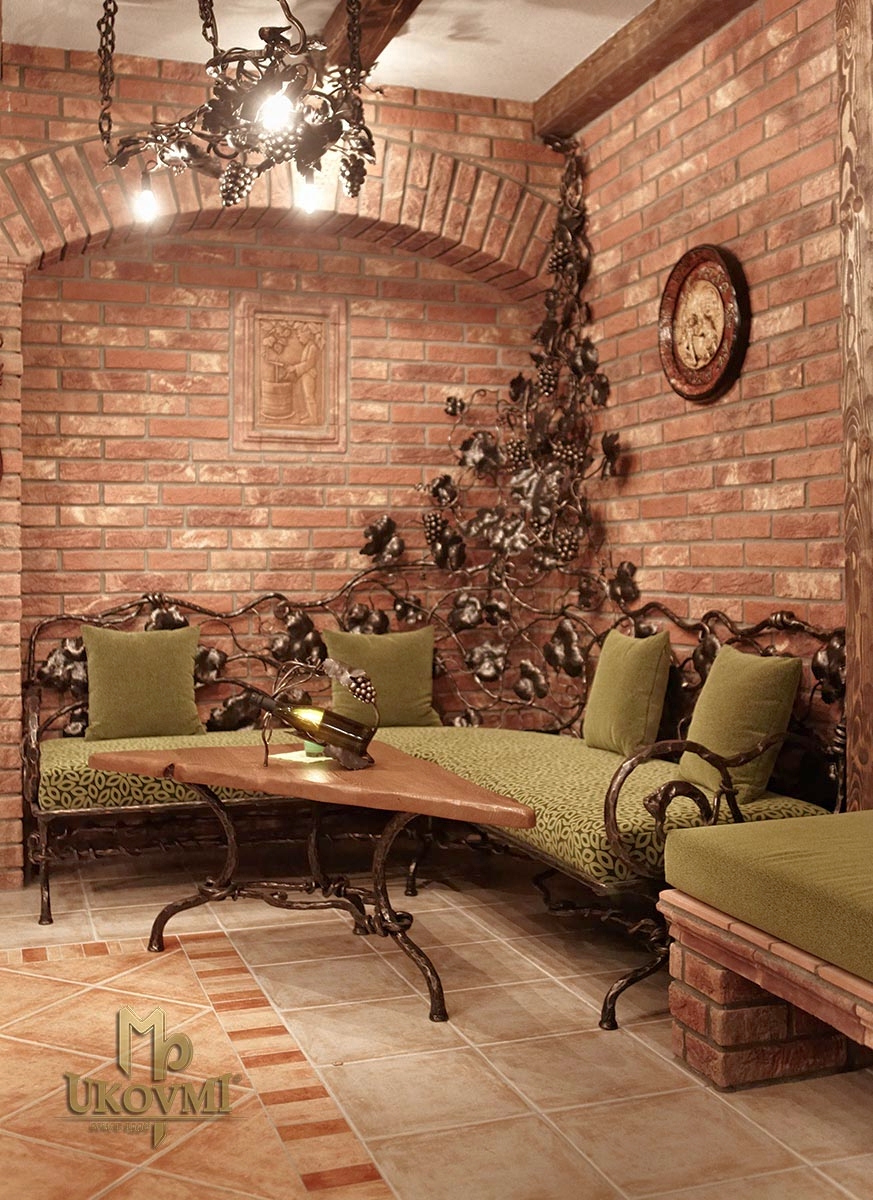 WINE CELLARS
The wine cellar has its place not only in the area of maturation and storage of wine but also in the world of architecture and design. At times, underground or semi-underground spaces constructed of stone or clay were used only to store food supplies. Gradually they began to play an important role as wine-makers workshops. Due to its exceptional hydrometric properties, a cellar is an ideal place for storing and maturing wine. Since the Middle Ages, we have known the famous French wine tastings, or degustations, which are a ceremony for professionals or amateurs. Wine tasting has more grades and sectors, but the one I am writing to you now about is for lovers and amateurs of the oldest drink of mankind. If you want to enjoy a sip of good wine, you need a certain air temperature to keep the drink in your cup at a willing degree. Where else will you do better than where the wine has matured – in a wine cellar. The predecessor of wine shops and wineries – here the wine cellar takes on another role, instead of tasting or degustation, and thus becomes a full-fledged creation of architecture and design. Functionally and comfortably furnished wine bar, wine cellar or restaurant, to attract the attention and admiration of the customer, requires its specifics, which include utility and decorative accessories and furniture with themes adapted to the environment. Forged furniture, wrought-iron lamps, and accessories for wine taverns, wine shops, restaurants, mountain or rural hotels, from the Blacksmith Art Studio UKOVMI, clearly have these qualities. A luxury hand-forged chandelier – a ladder in the form of a grape-vine, a hanging lamp – a wheel with bunches of grapes, a side lamp – a grape leaf or a wine rack can create a magical atmosphere in the vintners' world.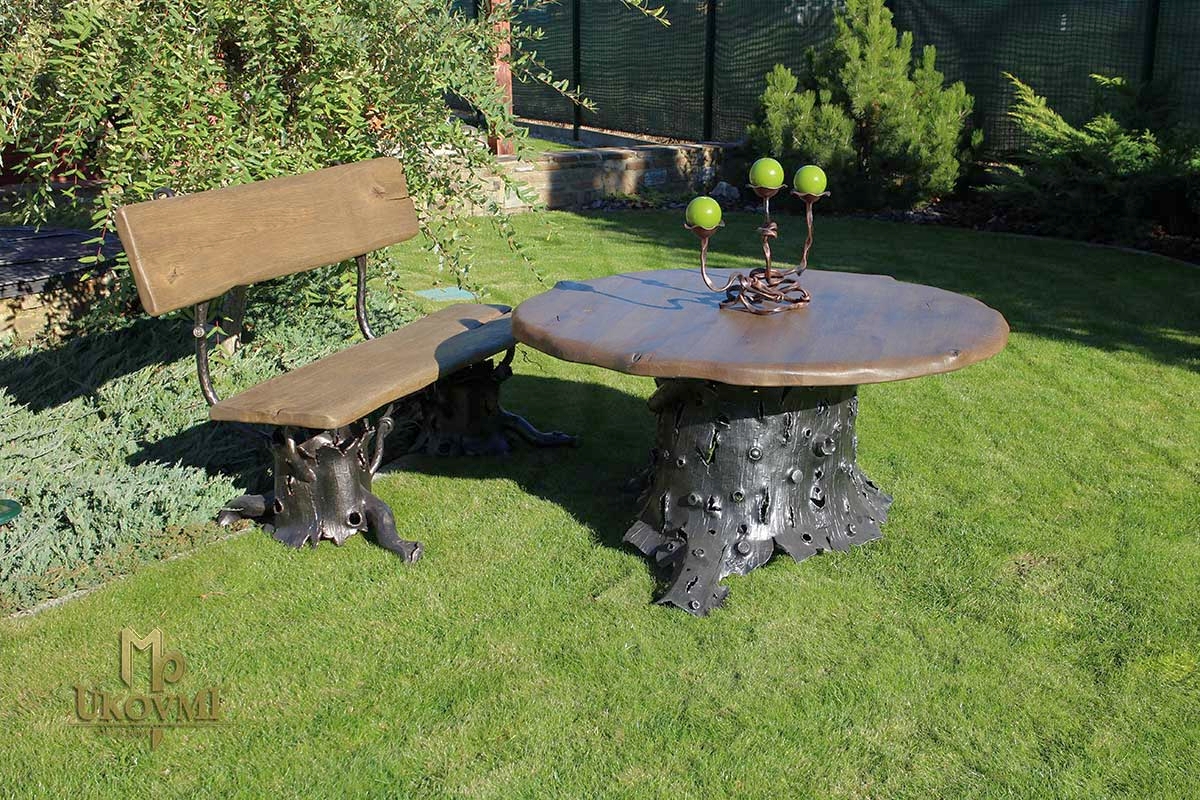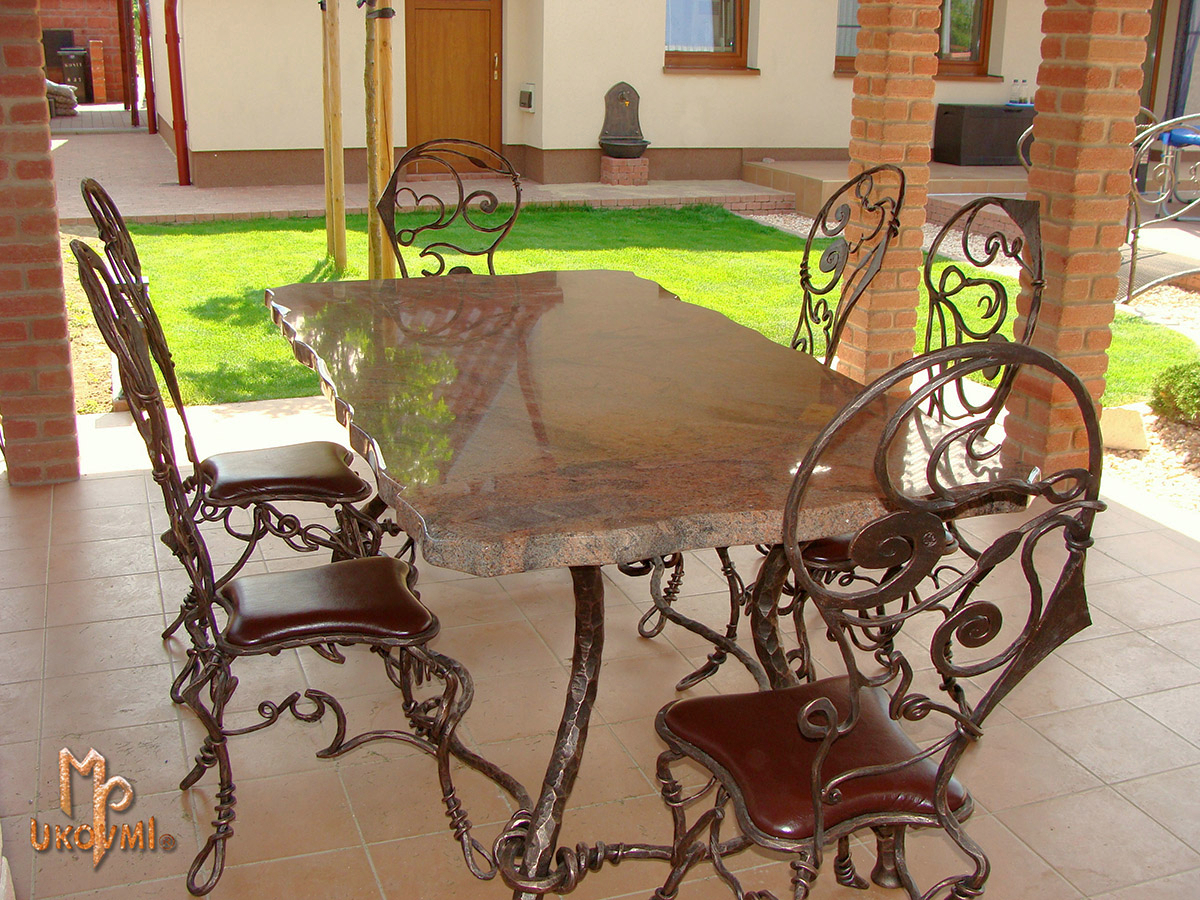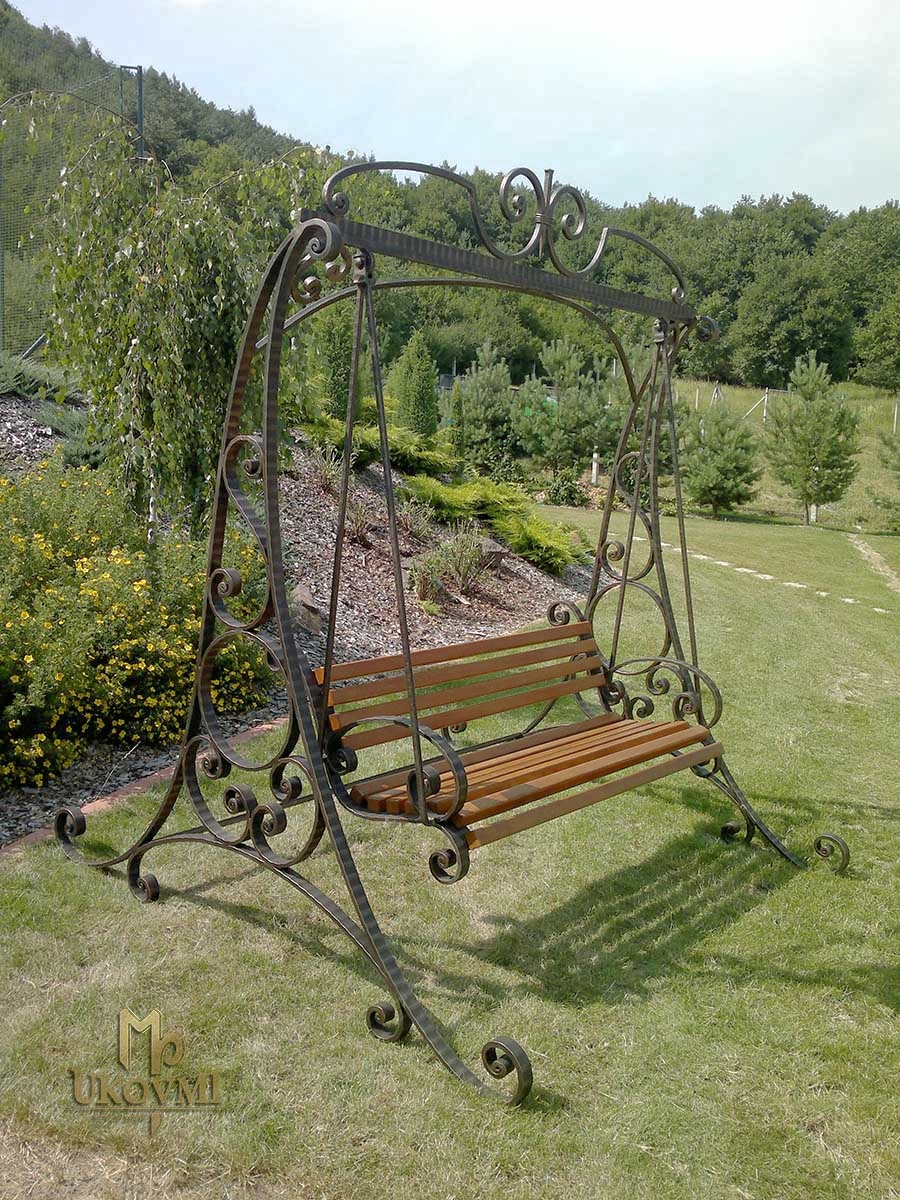 REST AND RELAX IN THE GARDEN
The summer inseparably includes a garden party, the smell of a barbecue, evenings with friends on the terrace or even the rainy weather spent with loved ones in the garden gazebo. A pleasantly arranged terrace, garden or gazebo is an outdoor space but should be aesthetically pleasing and a design continuation of the interior, so they get nowadays more and more attention. In the summer, a garden bench, a sofa in the gazebo or a terrace chair become our companion for a few weeks and contribute to our comfort and the opportunity to enjoy the summer season. And what do you think about the idea of a hand-forged swing ready for your relax after work or a warm evening under the stars in the garden? The Blacksmith Art Studio UKOVMI manufactures designer exterior furniture made of iron and stainless steel but also creates complex facilities for terraces or public areas. Each piece of outdoor furniture; such as a forged bench, table, sofa, garden swing or shelf, chest of drawers or other forged and stainless steel gazebo furniture are handmade and can be custom made to suit the customer. UKOVMI also uses other natural materials, such as wood, stone or leather, to create furniture, giving them a specific glamor of nature. The high-quality anticorrosive treatment provides them with virtually unlimited lifetime, which is a rarity in today's consumer society and that is why this brand carries its reputation for luxury production for just reasons. Exterior furniture from the UKOVMI company can influence the overall architecture of the garden or terrace and convince you that a forged garden swing, bench or dining set is a unique investment in the comfort and convenience of you and your guests.
SOURCE: Slovak magazine In the Village
www.ukovmi.com