IT IS BETTER TO GIVE
May is a month of love, a time when blooming trees and meadows attract not only couples in love. Everything comes to life and brings new hope and joy even where sadness, loneliness or pain have ruled for a long time. Everyone longs for a declaration of love, some attention or gratitude. And since giving means more than receiving, we are the ones who are called to take the first step. Sometimes just a little is enough, just a gentle smile, a word of gratitude or time spent together and things in life begin to change.

From time to time, however, one will be pleased also with a suitable gift that helps to express what we cannot say in words or simply turn an ordinary day into an extraordinary one. Especially encouraging is an unforgotten anniversary or birthday when we remember the loved one. Since May reminds us of our mothers' love, let us not forget their holiday – Mother's Day, a unique opportunity to present and show the love to the one who loves us the most.

The UKOVMI Studio offers a variety of exceptional gifts for every occasion, we will introduce at least some of them.

Forged and stainless steel candleholders of various shapes and sizes can become a unique gift for anyone, given their varied choice, whether romantic candle holders, hand-forged candleholders with natural motifs, candleholders with religious motifs (Christian candleholders, Jewish candleholders), modern to timeless candleholders, or those more reminiscent of history. Last but not least, simple classic candle holders are suitable for anyone and any occasion.

Forged table candleholders from the studio can turn a dining table into a decorative work. We invite you to see also stainless steel candleholders designed to create a comfortable and relaxing atmosphere in your home, cottage or other spaces. The small
hand-forged candleholder is ideal as an expression of care.

You can see more in the galery.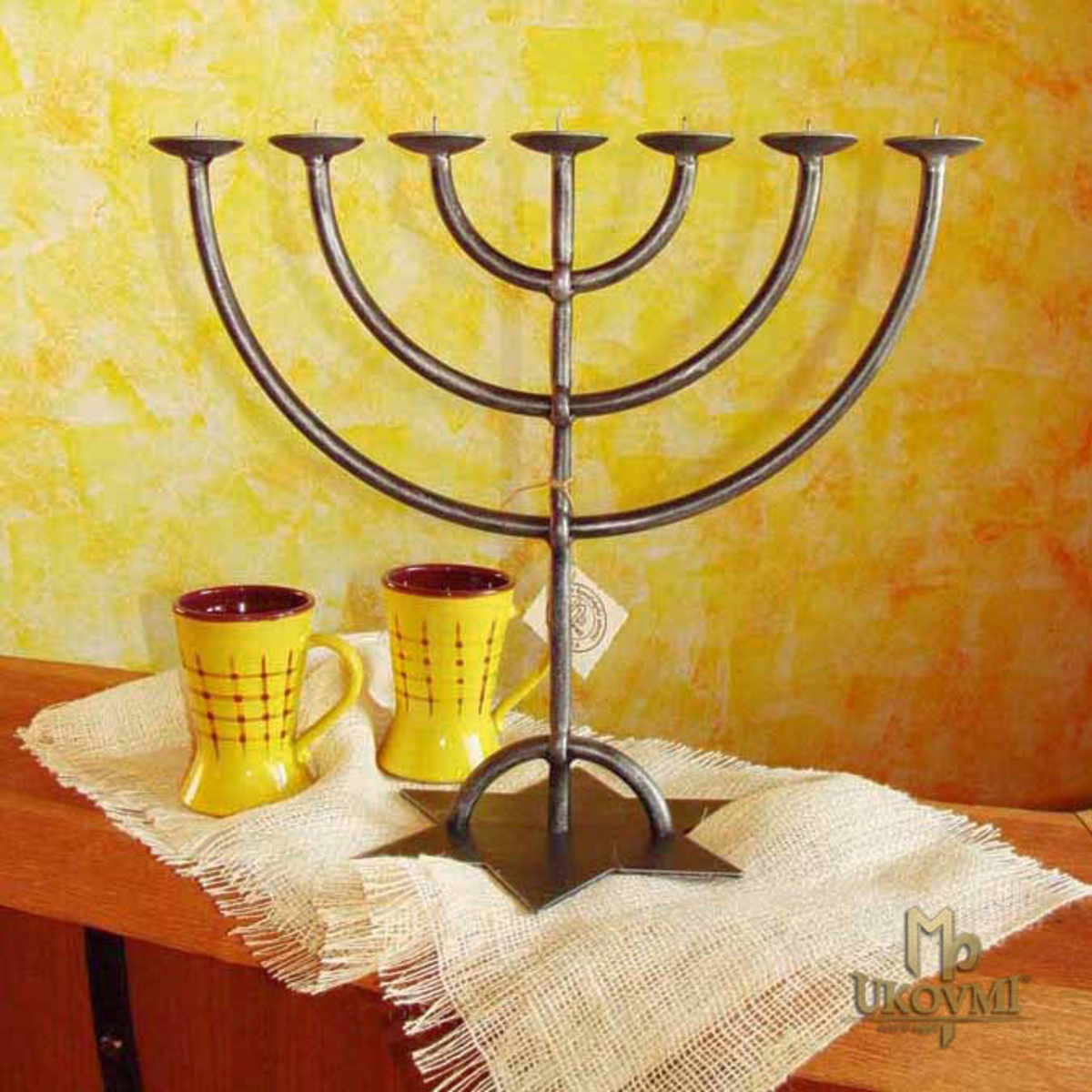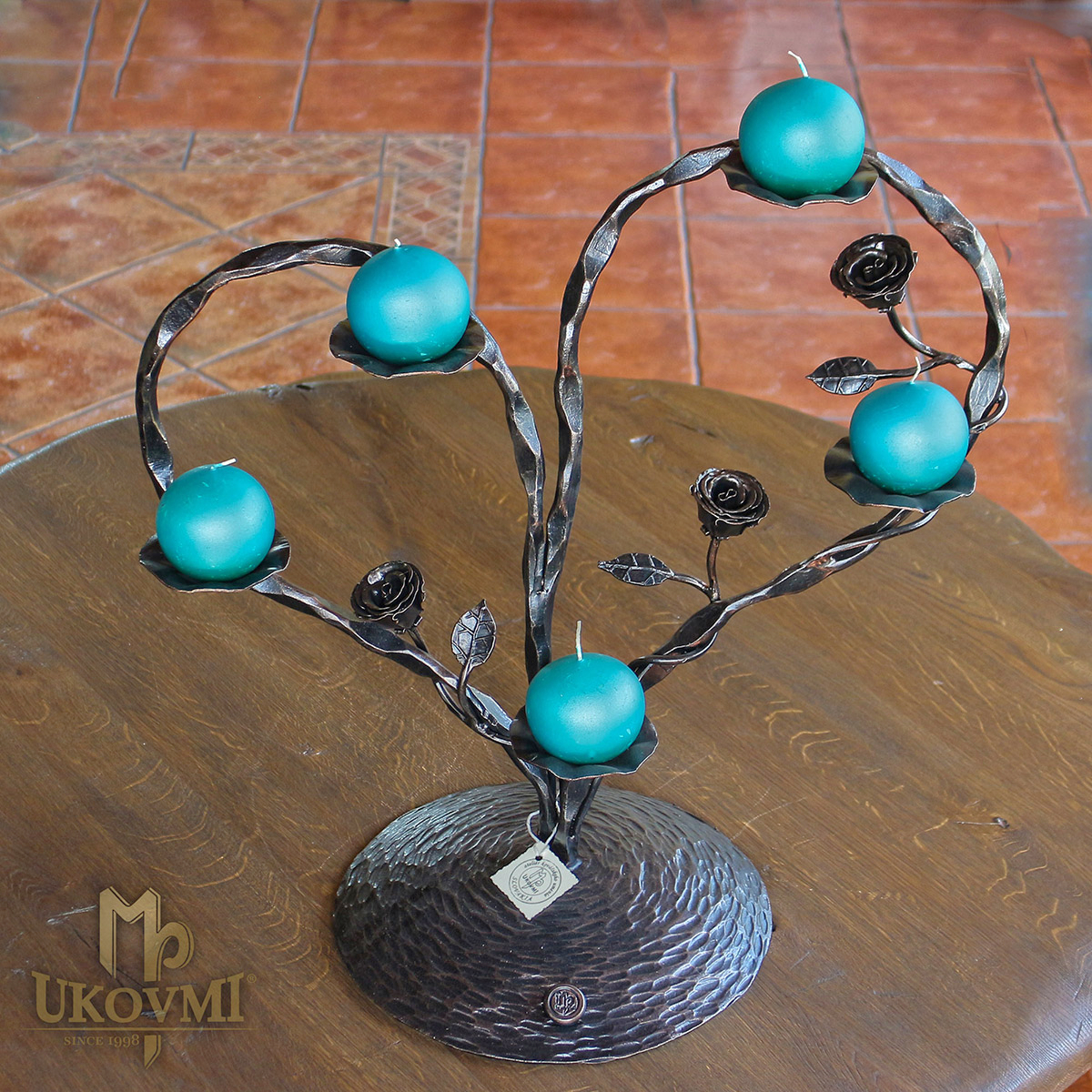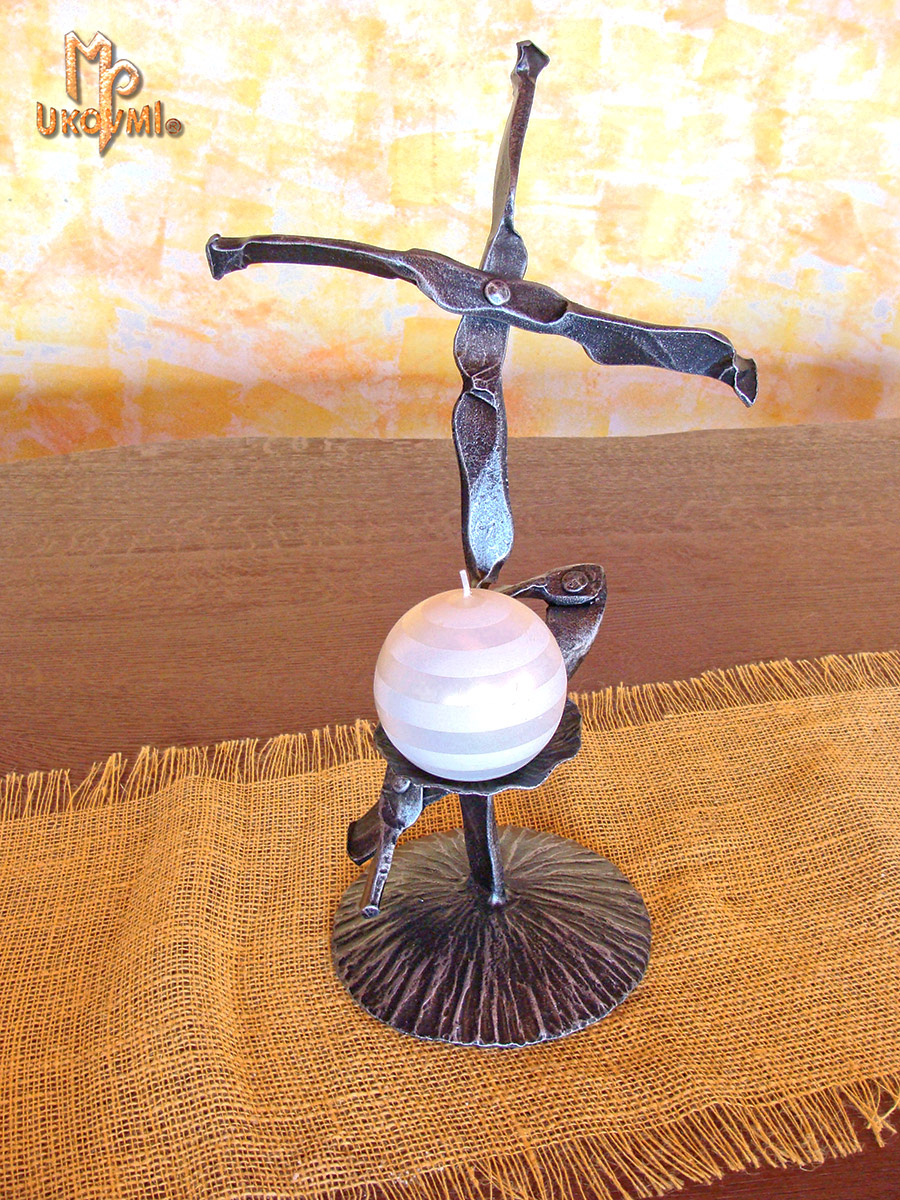 However, candleholders are not the only variant of the gift. Women, especially, can be delighted by the exceptional forged rose, which is available in various patina (gold, silver, copper). If you want to please good wine lovers, we offer unique forged wine racks. At certain times, a gift can be a small item, sometimes a utility item that is particularly necessary and valuable for the recipient at that time.

In the gallery or directly on the e-shop you can find a wide range of forged and stainless steel products made as works of art, many of which are available immediately, some of which you can order.