GATES AND FENCES
Gates and fences play an important role today, delimiting private land, providing protection to children, pets, and privacy to the owners. To a considerable extent, they also find the aesthetic role that represents the user's building. Currently, there is a wide range of gates and fences and each owner is looking for a variant that suits him most. Style, material, price, and quality play an important role in the selection process.

Forged gates and fences are an inseparable part of trending products. Even though its history forged gates dates back to the past years, it is still a topical utility and aesthetic accessory not subject to the fashion and needs of today, and at the same time, it remains a prestigious housing product.

The UKOVMI Company produces forged doors and fences in various designs, such as historical, modern forged or modern stainless steel. Their advantage is hand forged work and high quality of all products, which includes gates, small gates, and fences. When choosing a gate and fence, it is good to think about what type of house or building to enclose, in what style, in which place, and whether it includes small children or pets. All this can help you to choose the variant that is the most appropriate practically, but also aesthetically.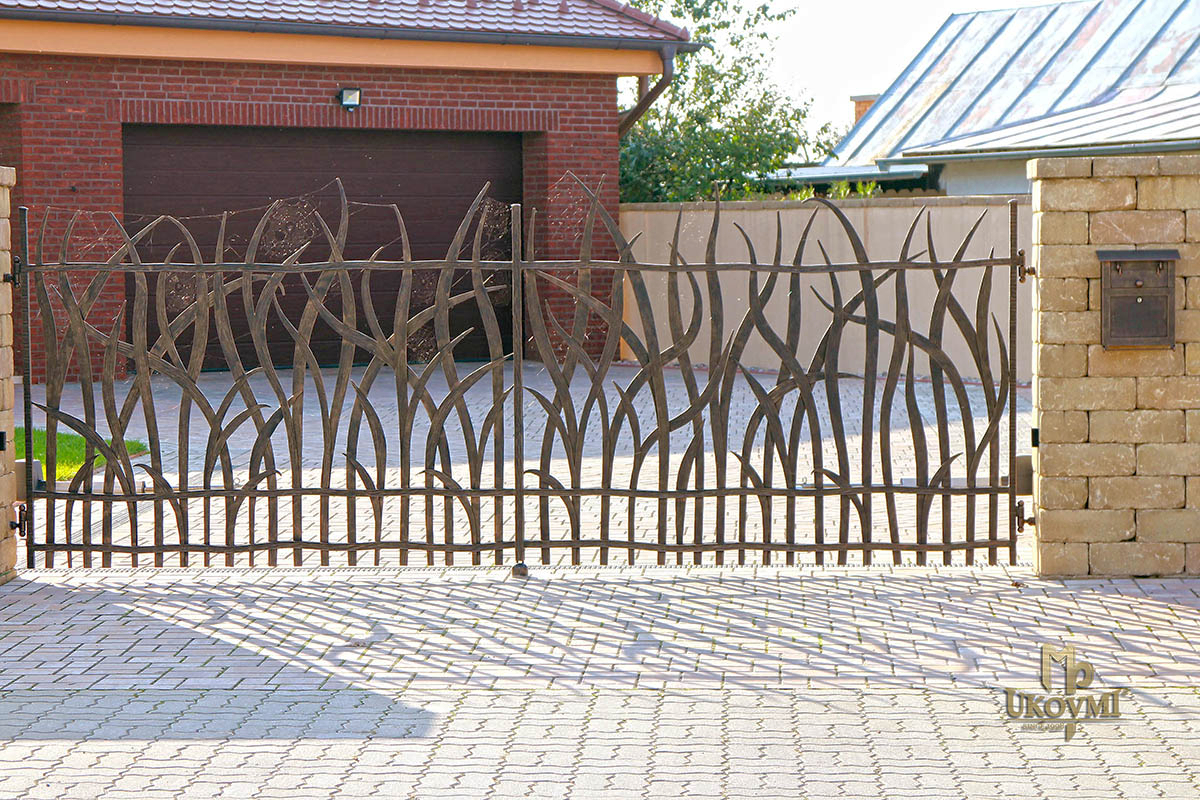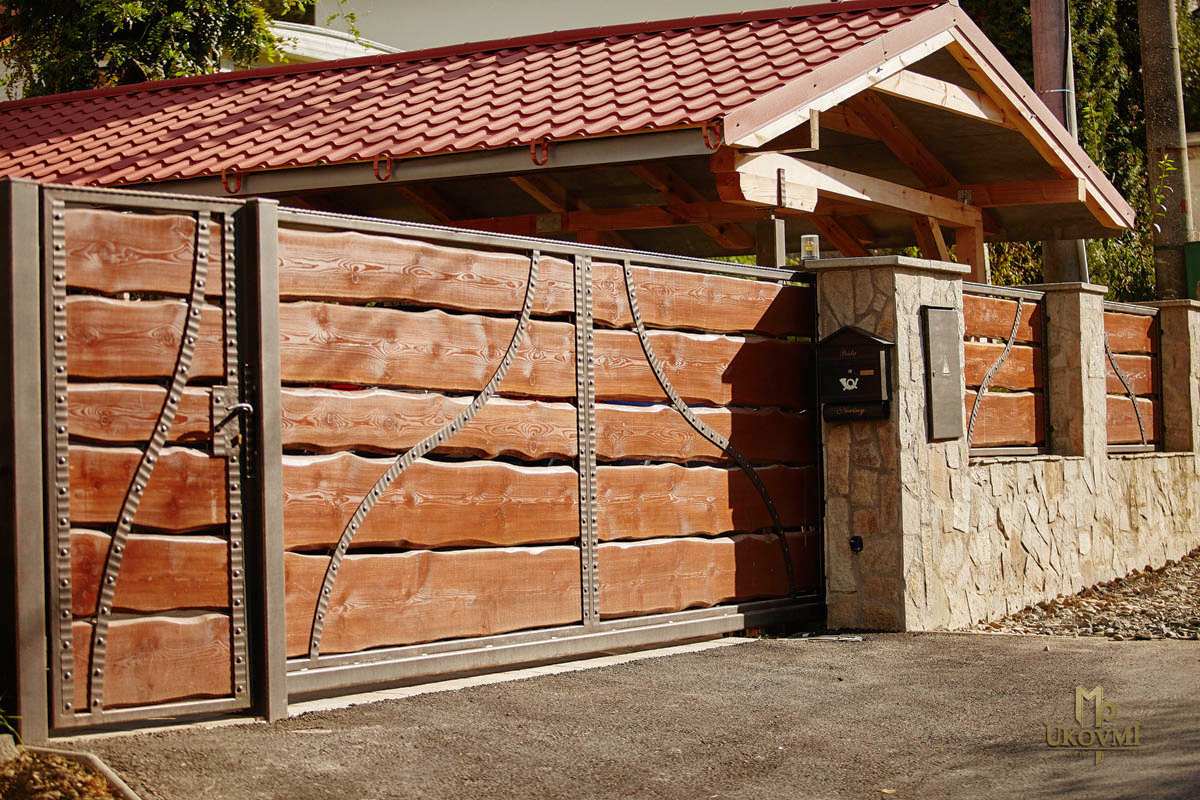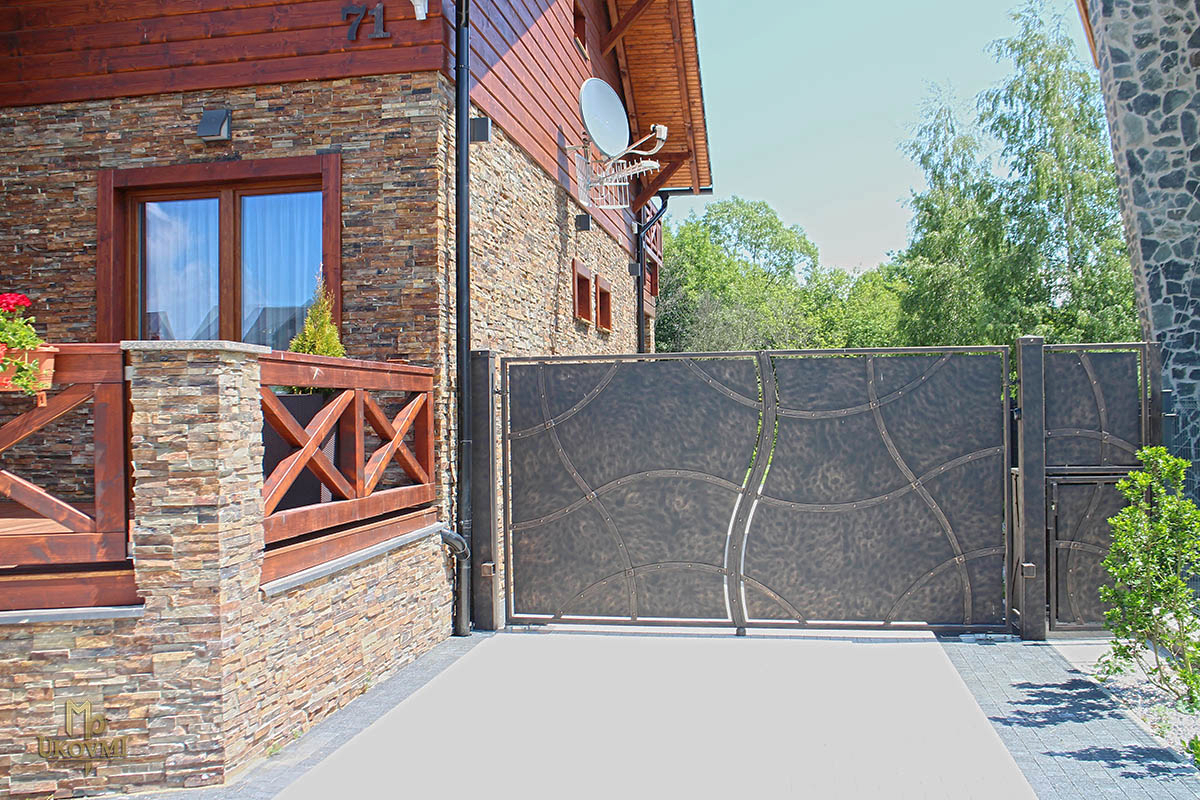 One of the possibilities you may be interested in is hand-forged gates and fences from UKOVMI made as works of art. They are exceptional in quality and their life is practically not limited by time.

Another option is forged iron combined with wood – the interplay of these two materials has its charm and will help you ensure more privacy.

In case your land is in a busy environment, or you want perfect privacy, it is advisable to choose a full gate and fence, which can be combined with a sheet metal or a modern gate and fence made of noble material, stainless steel.

Forged gates and fences can also be composed of various forged semi-finished products (sticks, spikes, c-ces, s-es, cones…). Their choice depends primarily on the customer. In case you have children or smaller dogs at home, it is advisable to choose a fence without pointed spikes or a fence with a thickening at the bottom.

You can be inspired by the gallery, our projects or our video.

The UKOVMI company services also include the possibility of choosing a door – a single or double-leaf opening gate, a self-supporting sliding gate mounted on trolleys or a sliding gate mounted on a rail, which is cheaper but needs to be maintained especially in winter. Forged gates and fences are surface treated against corrosion by zinc and paint, the customer can choose a patina of his taste – gold, silver, copper or green.
Prices of gates and fences can vary considerably depending on the choice of variations, all options, details, and services available. However, UKOVMI experts will be happy to advise you and help you choose the options that best suit your taste and needs.