FORGED PINE TREE AS A MOTIF FOR INTERIOR ACCESSORIES (April 2018)
A masterpiece of art – this is how we can name the extraordinary hand-forged railing with the natural motif of the pine tree made as the dominant feature of a luxury hunting lodge. A forged railing Pine tree is one of the newest works of the artistic blacksmith's studio UKOVMI. The unique design and artistic execution of the staircase and handrail have gained great admiration. This interior handrail has ranked among the top handrails.
The railing for the staircase and the gallery as well as the staircase itself is elaborated in detail by artistic blacksmiths from the UKOVMI company and supplemented by oak wood stairs from the KLIMEX company.
You can see more about forged railings in the projects at www.ukovmi.com.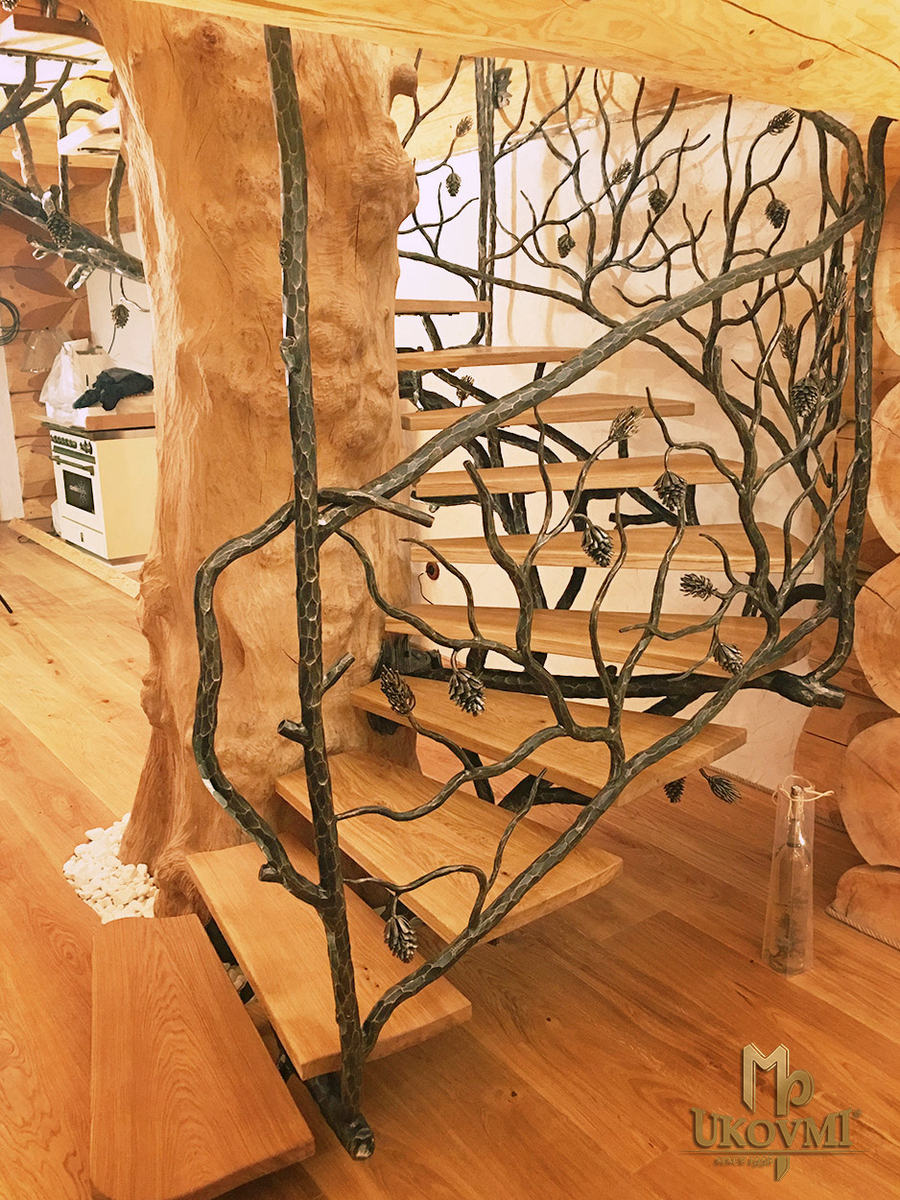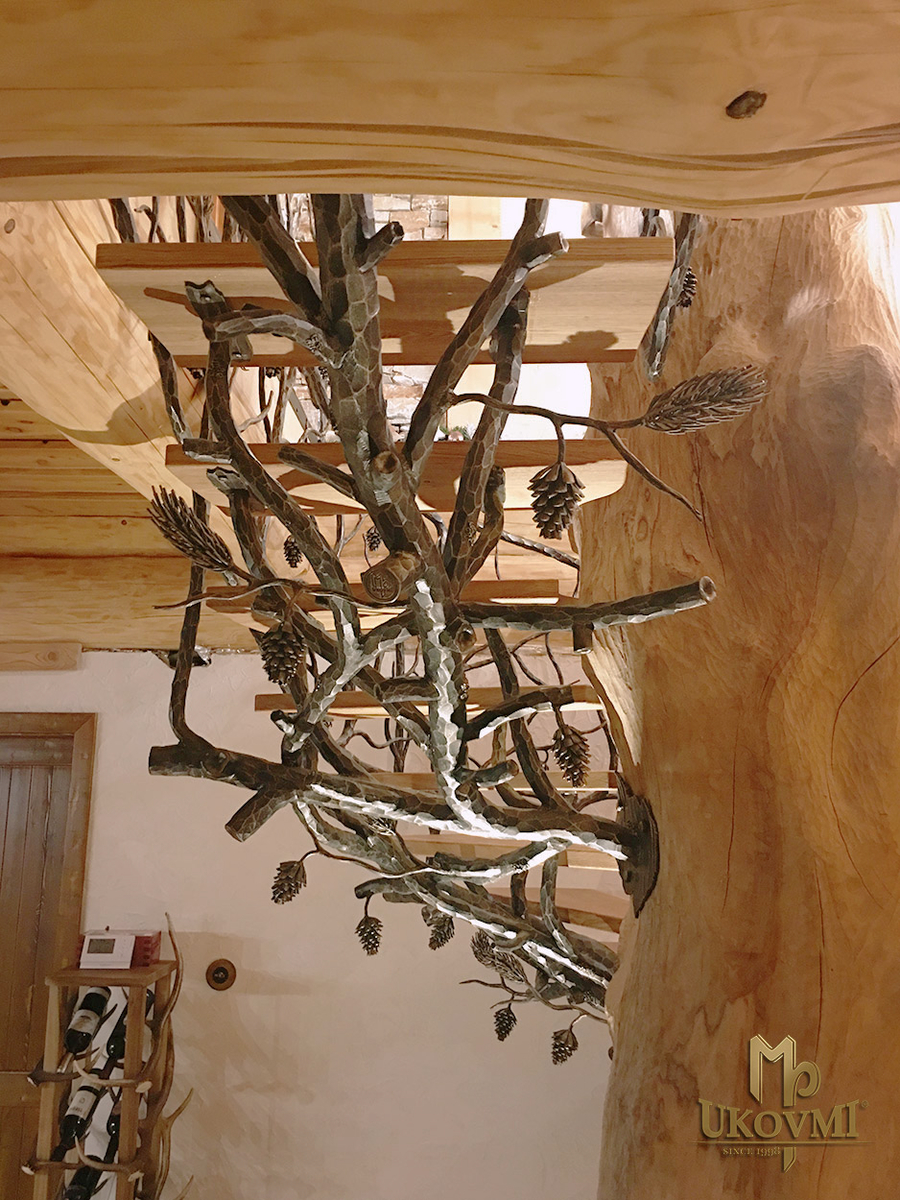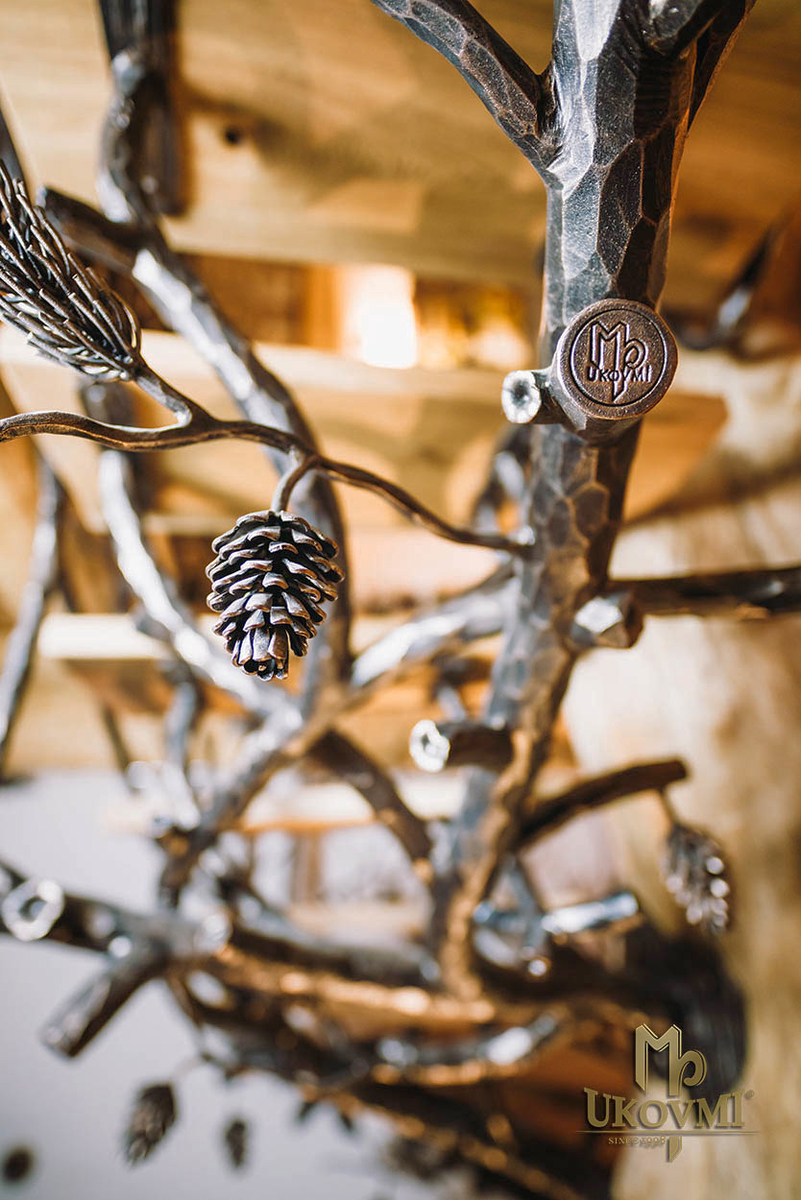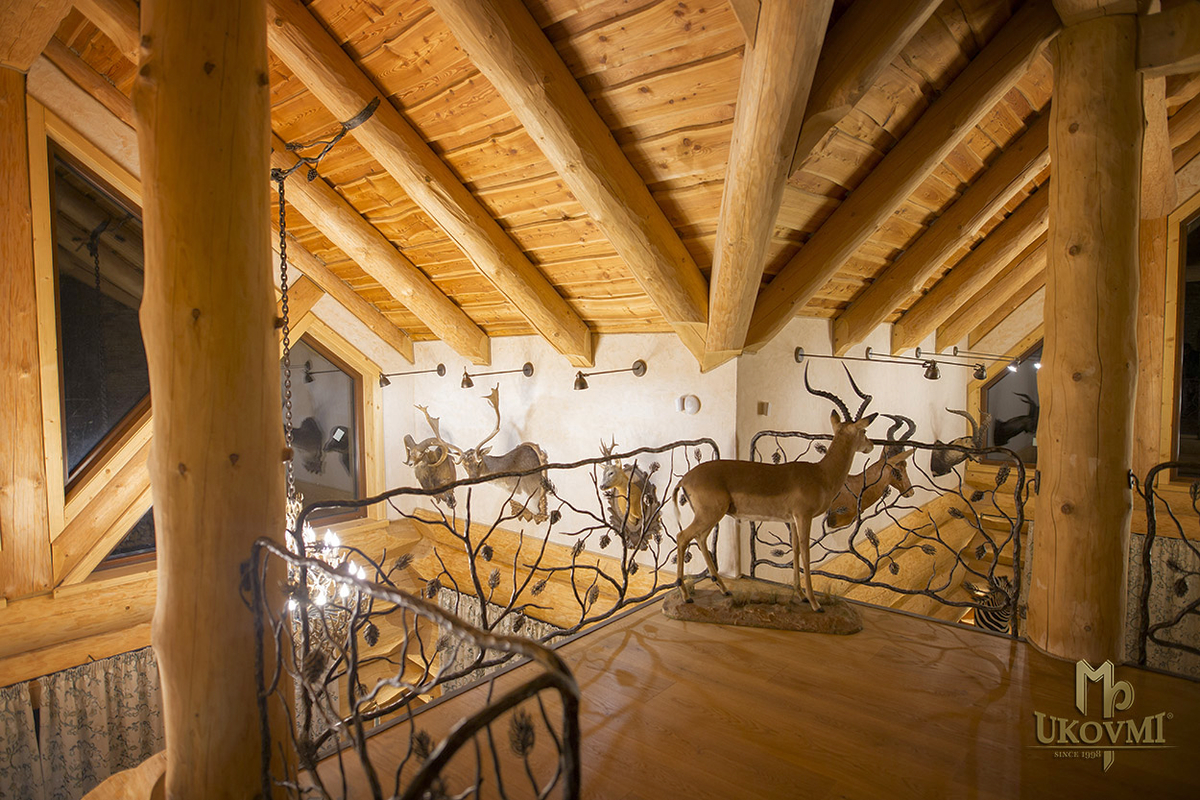 Along with the railing, there have been added other hand-forged products with the same design of the pine tree – interior pendant lamp and forged firewood rack with fireplace tools.
The luxurious hanging chandelier Pine/Wheel also reflects the craftsmanship. The lighting is hand-forged into the wagon wheel by artists in the forging industry. It is designed to make the new look like the old. In our offer, you could already see similar types of lighting with the vine grape and oak tree motif. The newest lighting is in the shape of a pine tree and is a suitable choice for a cottage or mountain restaurant, hotel ... The majestic ceiling lamp stands out in larger spaces. It includes an adjustable forged chain, the length of which can be customized. Each piece of Pine tree light is original - unrepeatable. Detailed information, dimensions, and prices can be found in our e-shop.
A hand-forged firewood rack with a motif of pine tree wandered to a specific client, complemented by fireplace tools. It significantly decorated an open fireplace with a copper frame also made in the artistic blacksmith UKOVMI.
All Pine tree products are manufactured in high quality, custom-made with the option to adapt them to customer needs and requirements.