WOULD YOU LIKE TO ACHIEVE ROMANTIC ACCENT IN THE INTERIOR?
The artistic blacksmithing is an ancient craft and its products are now becoming part of modern housing. Forged furniture or accessories can beautify the exterior and interior. It is a blend of traditional hand-made detail production with modern technology.

Providing luxury high-quality forged furniture from the UKOVMI company means investing in quality. Forged furniture becomes the ideal solution for furnishing a house, hotel or business premises. Finely developed lines and sophisticated components can create diverse styles in living. The furniture brings with its charm something special to the space. It depends only on the taste and specific requirements of the client.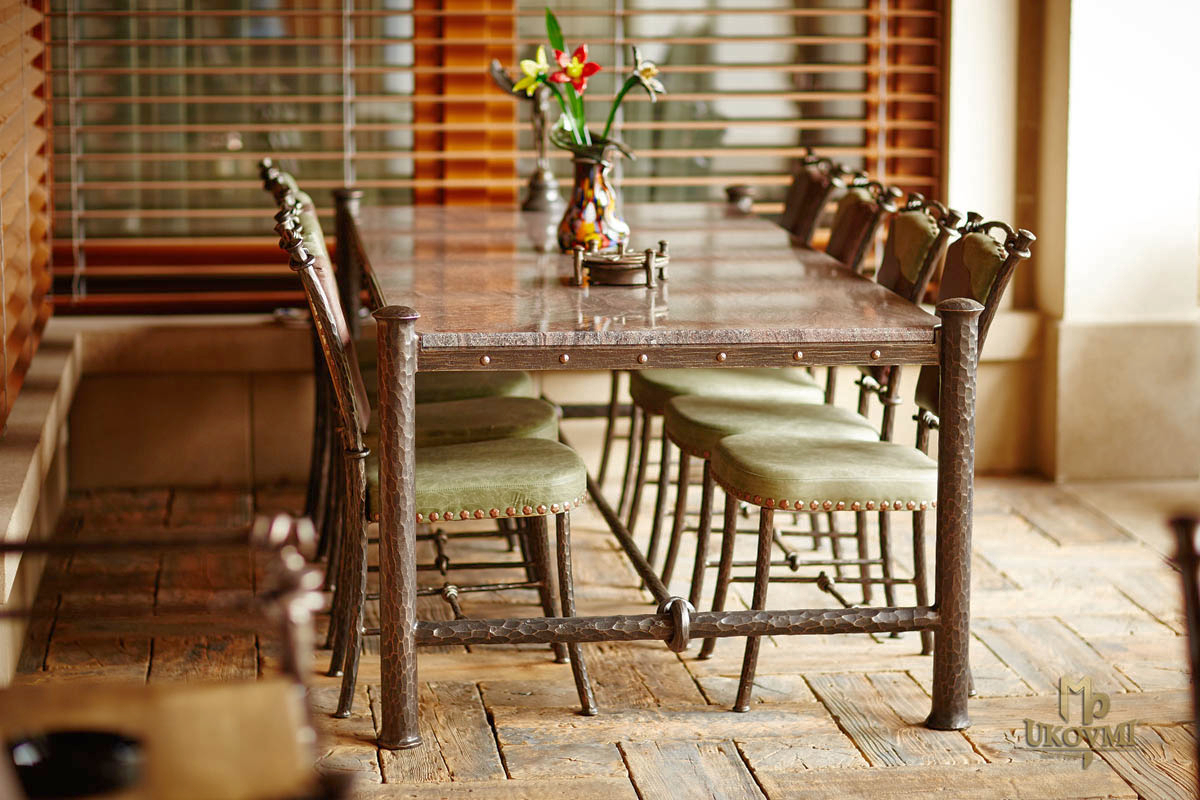 The blacksmith UKOVMI offers interior furniture in a romantic, historic or modern style. You can have a table, chairs, chest of drawers or beds produced in any design. It is the originality, luxury, quality, and uniqueness of furnishing that beautifies your space.

Tables and Chairs

Forged unique dining tables and chairs or bar stools can be part of your bar, restaurant or hotel. Forged and stainless steel furniture is available only in original quality and design. Forged and stainless steel tables and stools will make your space a special place (dining sets, bar stools, office desks, gazebo sets ...), conference wrought-iron tables and garden wrought-iron benches in both historical and modern timeless style. Each piece can be complemented with wood, leather, stone or glass according to your taste and imagination.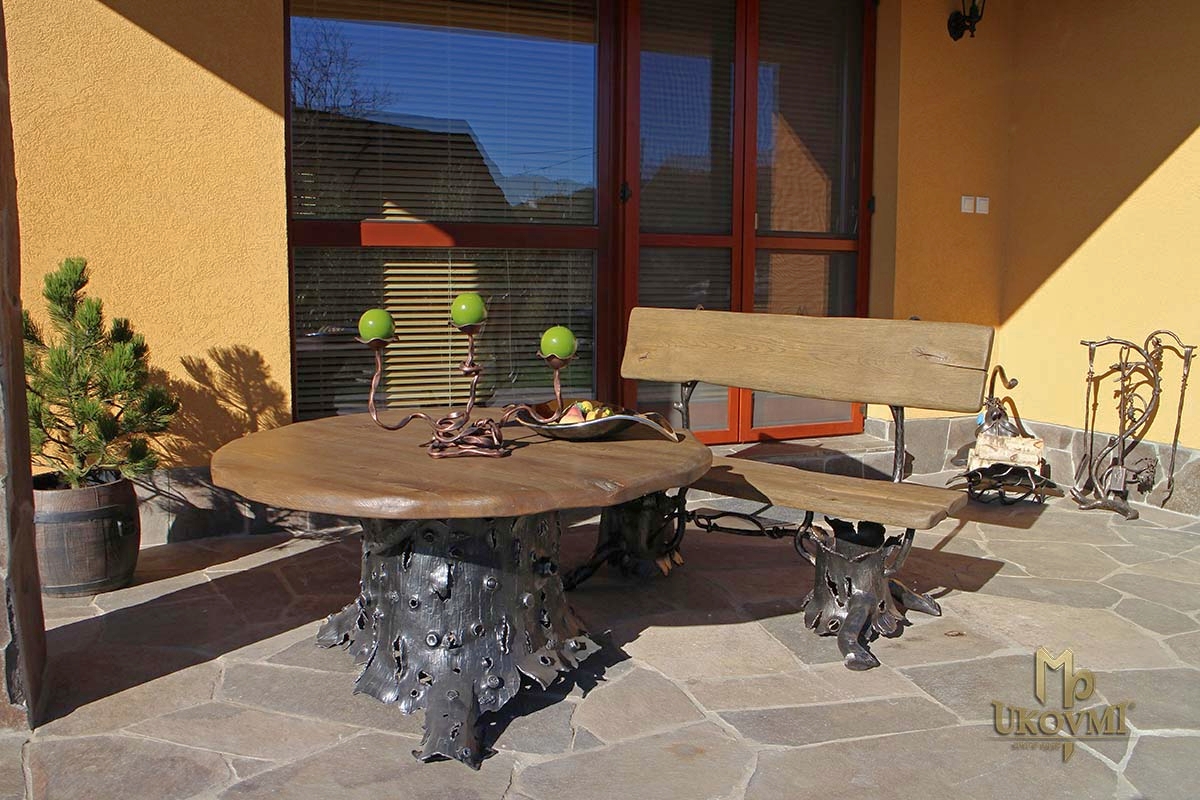 Decorations and Accessories

In addition to forged furniture, you can choose from various interior decorations and accessories such as; forged shoe racks, hangers, umbrella stands, cosmetic tables, mirrors, kitchen accessories, forged extractor hoods, and others. The exclusive bathroom jewellery is a hand-forged frame mirror or a fine steel frame. You can also find wrought iron curtain rods, candleholders, hangers, racks, fireplace tools, firewood racks and other home accessories that will give your interior a unique atmosphere. Just let yourself be guided by your imagination.

Garden, terrace

The terrace furniture is part of the house's furnishings and if summer goes well, the table and chairs on the terrace will be used more than interior dining furniture. During the summer, the garden is prettified with a bench, a sofa in a gazebo or a chair on the terrace. Hand-forged classic benches or benches with a natural motif are truly unique, provide gardens or parks with a romantic atmosphere and make them irresistible. Garden swings in romantic or modern styles are also unique.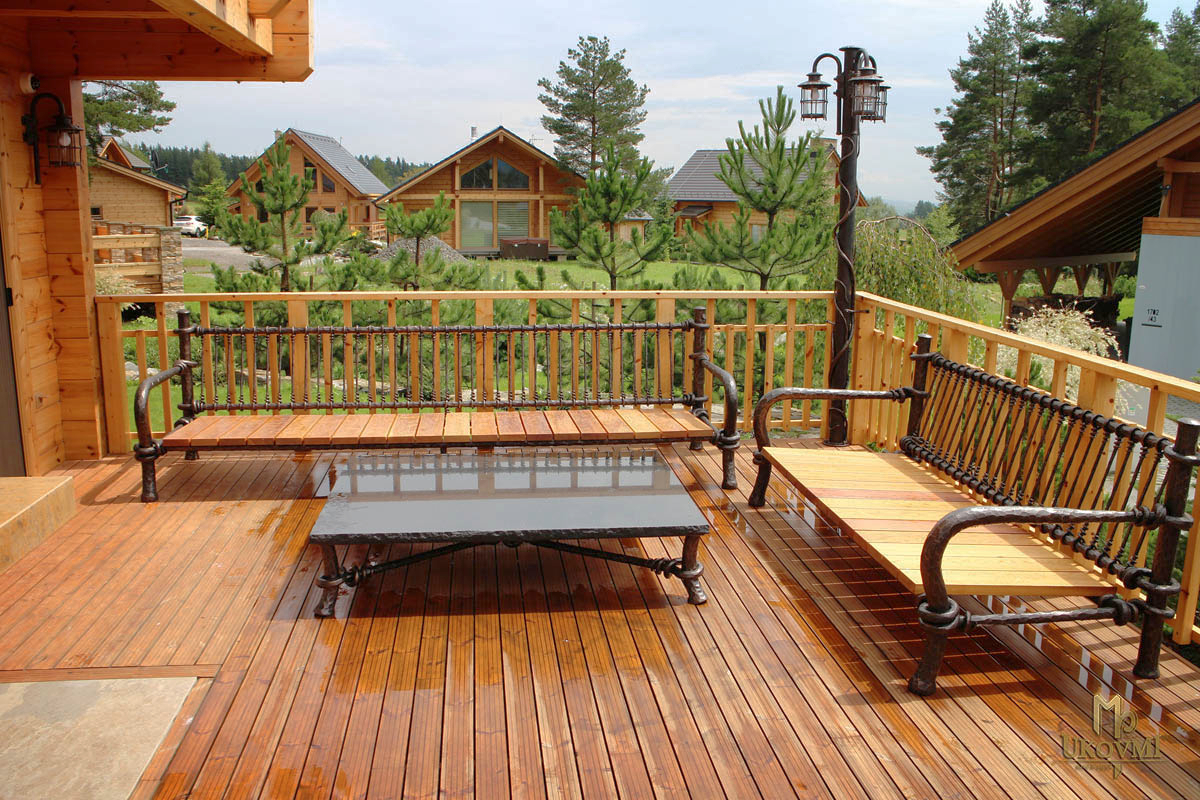 Wine cellars

A wine cellar has its place not only in wine storage but also in the world of design. Tasting is currently highly sought after. Every wine lover spends time with tasting, while a pleasant environment plays a big role. If you want to enjoy a sip of good wine, you need a certain air temperature to keep the drink in your cup at a willing degree. Tastefully furnished wine tavern attracts the attention and arouses the admiration of the customer. Forged furniture, wrought-iron lamps, and accessories for wine taverns, wine shops, restaurants, mountain or rural hotels, from The Blacksmith Art Studio UKOVMI, clearly have these qualities. A luxury hand-forged chandelier – a ladder in the form of a grape-vine, a hanging lamp – a wheel with bunches of grapes, a side lamp – a grape leaf or a wine rack, can create a magical atmosphere in the vintners' world.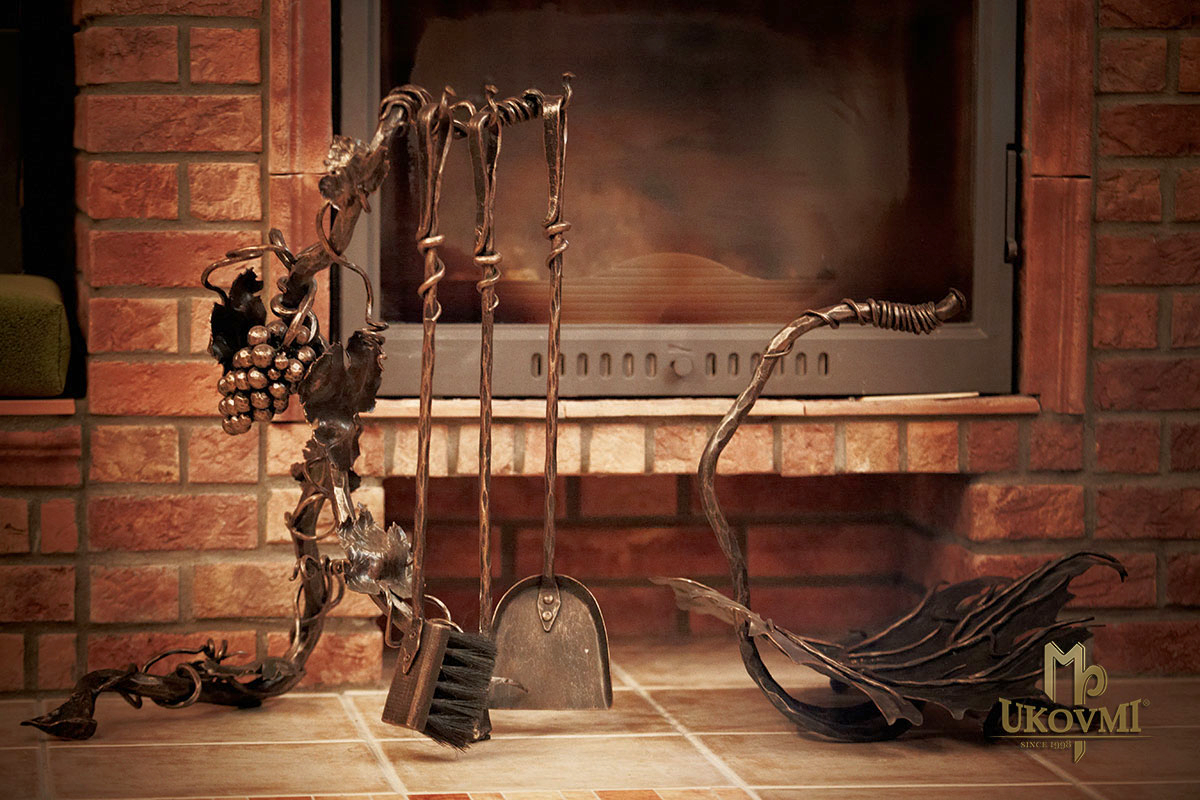 More in Slovak at: www.stavebnictvoabyvanie.sk
www.ukovmi.com
www.facebook.com/ukovmi