FORGED FLOWER POT HOLDERS AND FLOWER POTS
Nature offers us an inexhaustible source of inspiration for decorating, beautifying and creating an environment in which we spend moments, whether recreational or productive. Flowers are an essential part of this source. They represent the beauty of life in meadows, in forests, in gardens.

Richly blooming geraniums on windows and balconies reveal that the building breathes and lives. Squares, parks, and restaurant terraces with maintained flowers look neat, cozy and can soften the image of cold concrete. During the summer season, the flowers in the pots are part of the presentation of the dwelling, the village or the town. They become our companions and also the decoration of the exterior spaces.

If you are one of those who loves flowers and are looking for a solution for flower pots and flower pot holders for your windows, balcony, terrace or park, you can find information and inspiration in this article that I believe will appeal to and help to decide also to most discerning customers.

The artistic blacksmith studio UKOVMI offers, among other exceptional products, forged flower holders and flower pots for windows, balconies, gazebos, terraces, but also for squares and parks.

Since the company has long-term experience and many precious projects have passed through its hands, you can find inspiration in the v gallery. We are also introducing a unique, custom-made tree-shaped flower pot made to order, which you can watch in this video.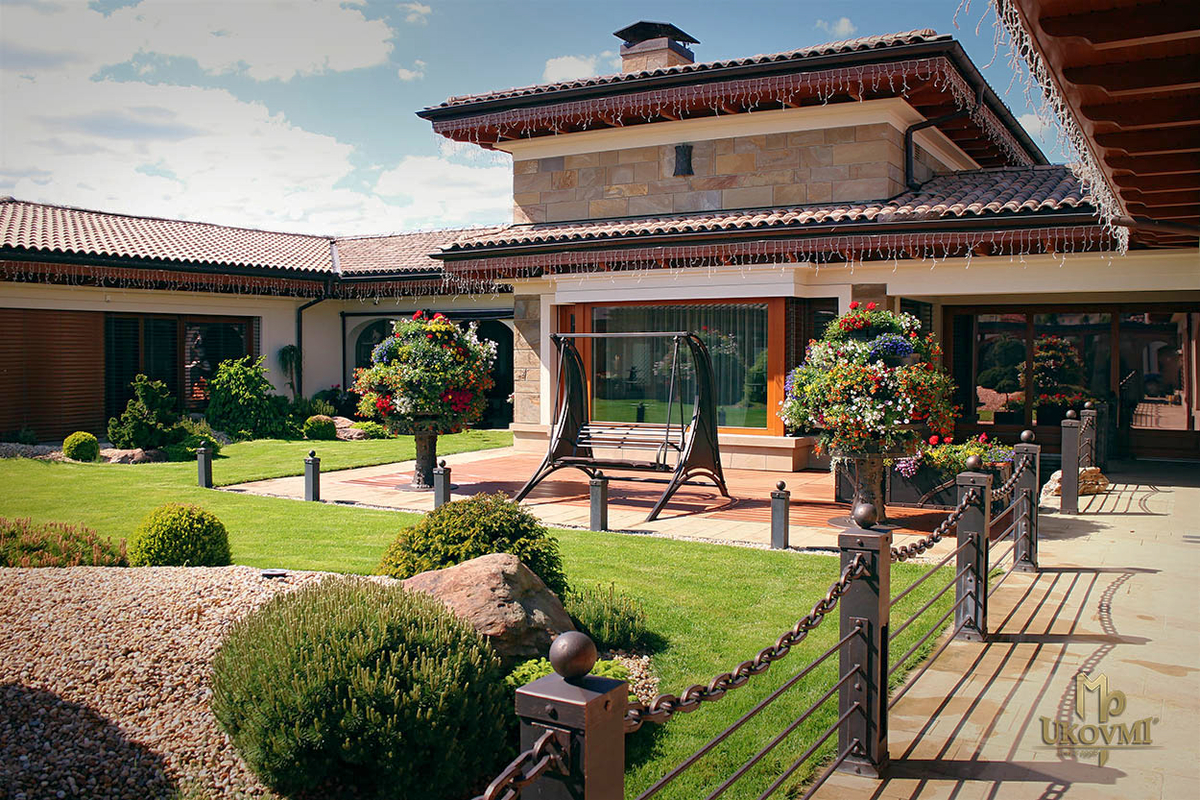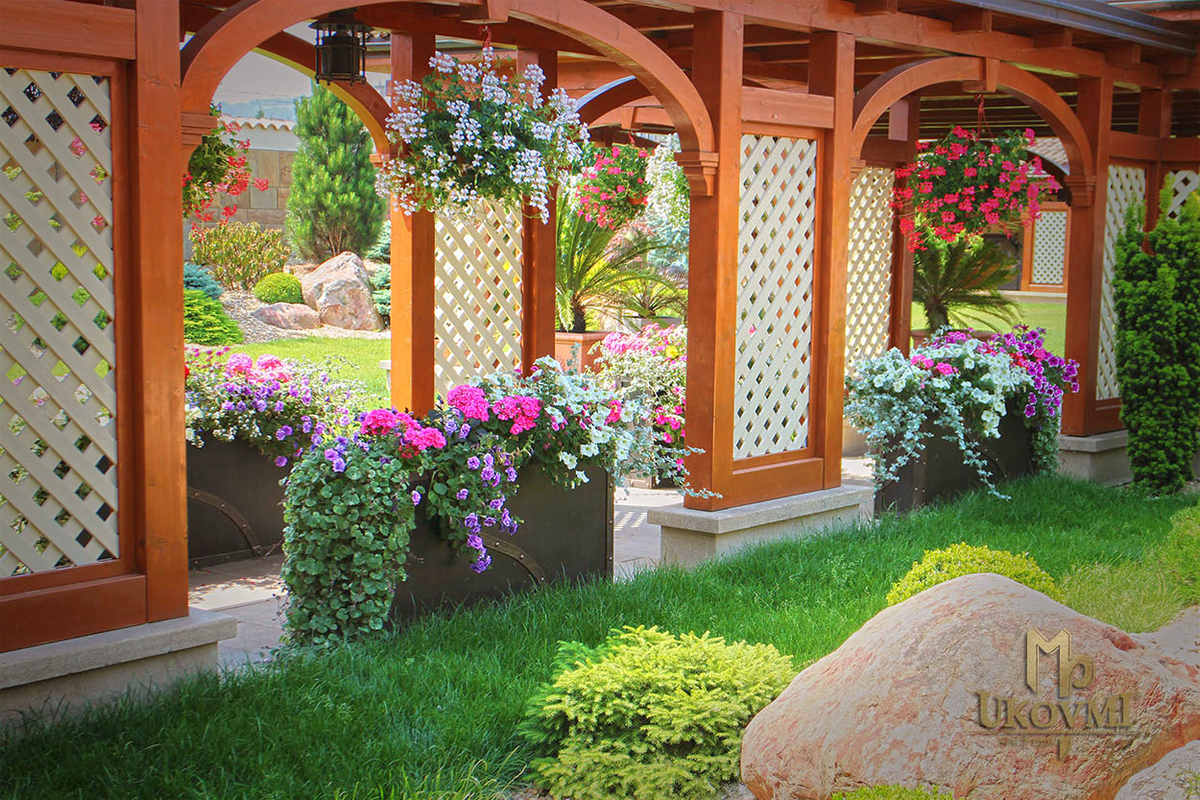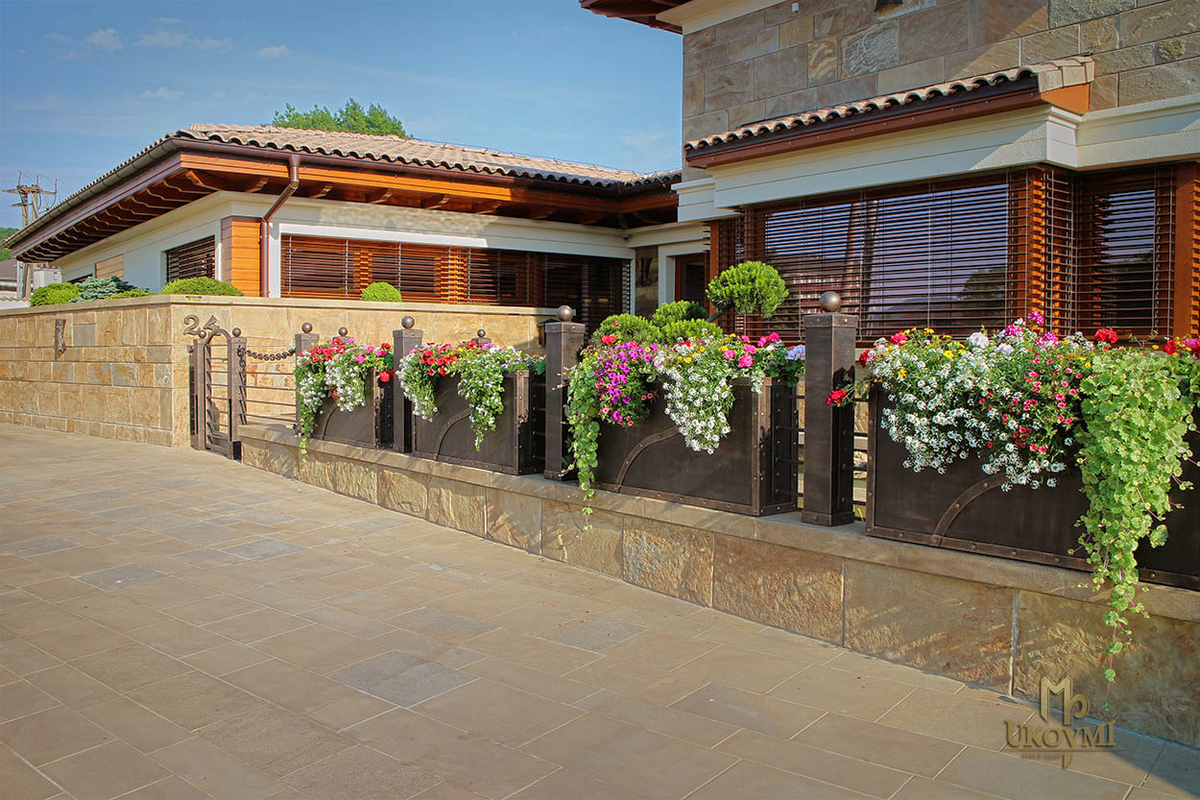 UKOVMI offers forged flower holders and flower pots in historical, traditional or even modern, avant-garde style. Modern, design flower pots made of stainless steel or even simple flower holders in the so-called cleansed style.

A unique flower holder with a vine grape or oak motif or a tree-shaped forged flower pot are exceptional in their design and as hand-forged belong to specific works of art. However, you may also be interested in the ancient designs that will bring you back to the time of grandmothers and become a distinct aesthetic supplement for your cottage or decoration of the building in historical style. Stainless steel or forged modern flowerpots will attract the design lovers of modern style.

Given that the UKOVMI Studio focuses mainly on hand-forged work, forged flower pots or flower pot holders from this company can transform every square, park or flower garden into a unique and unrepeatable space. UKOVMI also has experience with fixed flower pots in chapels, and can also offer simple flower pot holders for balconies and railings.

Most flower holders and flower pots are made to order according to pre-specified dimensions and other customer needs. Simple forged flower pot holders can be ordered directly in the eshop.